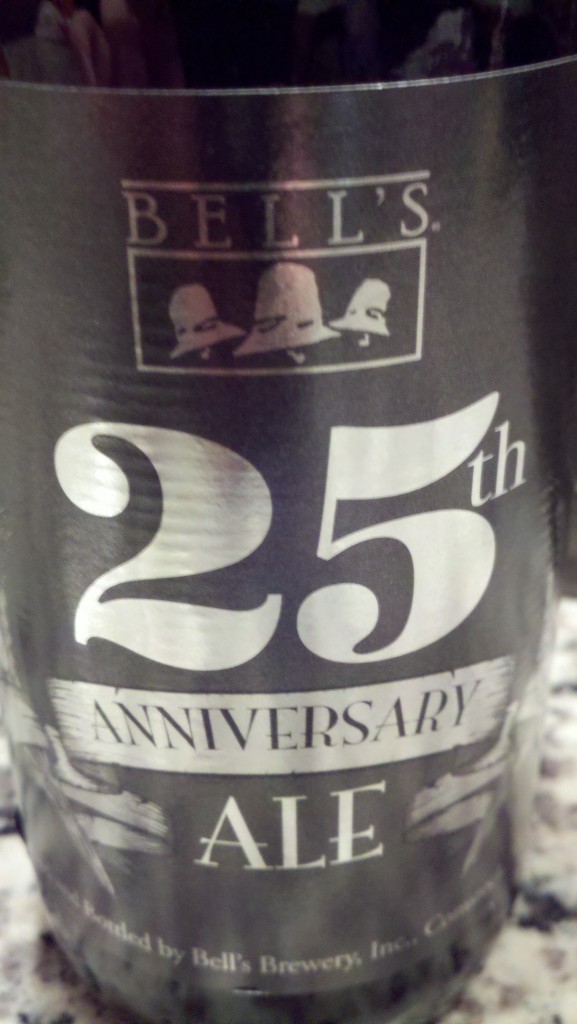 It's here! Bell's Brewing's 25th Anniversary Ale, celebrating 25 tasty years of craft beer brewing!!
Commercial Description:
Celebrating 25 years of brewing, this strong amber ale carries on our tradition of flavorful, balanced beers. Brewed with 100% Michigan-grown barley, 25th Anniversary Ale starts with caramel & light toffee flavors. These are paired with generous kettle & dry-hop additions, yielding a crisp, assertive bitterness and hop flavors ranging from citrus, floral, and piney notes.
Style: American Strong Ale
Taste Expecations: Piney hops. Followed by a big malt profile – caramel, toasty malts. Some alcohol warming in finish.
Availability: 12/6 pks. Draft.  1 time anniversary release.
Cellerability: Bell's recommends 6 months from release date.
8.5% ABV
Looking for this? 9/21 – Green's on Ponce. Buford location to receive 9/22.   Your store have it?  Leave a comment!