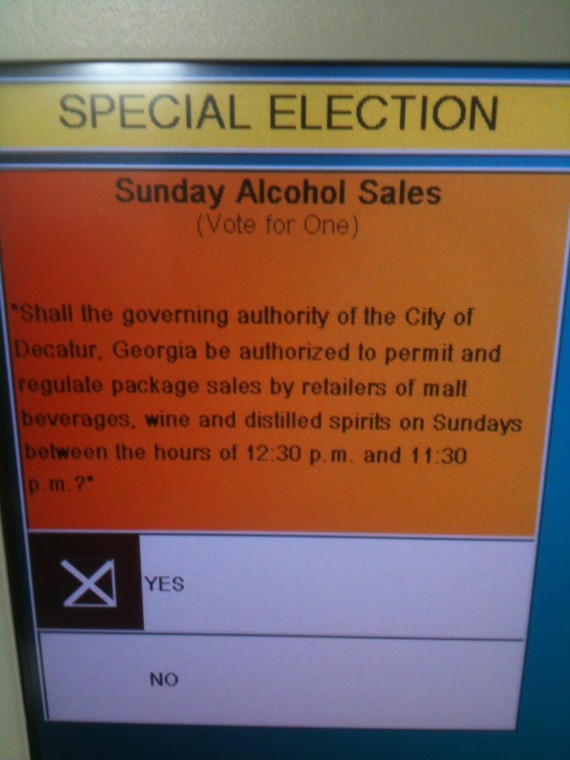 Georgia is one of 3 remaining states that bans the off premise sales of beer and liquor on Sunday.  Today that might truly change.  After years of veto threats by previous Governor Sonny Perdue, staunch opposition from the Georgia Christian Coalition, and a year long debate – today the people have the chance to vote.
98 cities and 12 counties have Sunday Sales on the ballot today.   Political analysts across the state of Georgia seem fairly confident that Sunday Sales will pass.
Live in Georgia and want to vote?  You'll need this link. —>  http://www.sos.ga.gov/mvp/   The votes are based by city, not county.  So if you live in a major metro county like Dekalb, see if your city will be voting on SB 10  http://www.decaturmetro.com/2011/11/04/no-sunday-sales-vote-in-dekalb/
Georgia is the last of 3 states, including Connecticut and Indiana.