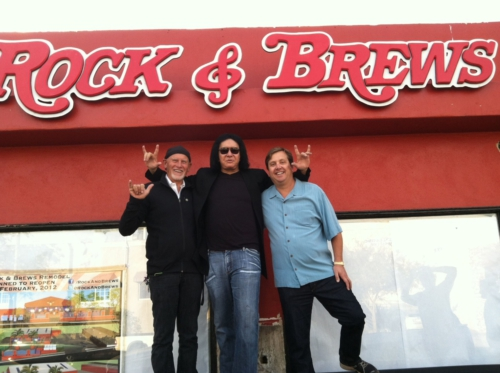 Atlanta is eyed for a new beer venture by rock legend Gene Simmons.  Rock & Brews will open in California in April, featuring a heavy dose of Rock & Roll & craft beer.  From a recent press release –
Several others are in the works in the Los Angeles area, including one at Los Angeles International Airport, as well as locations in Denver; Atlanta; Maui, Hawaii; Tokyo; and Los Cabos, Mexico. The expansion plan anticipates the opening of four Rock & Brews in 2012 with aggressive plans for continued expansion worldwide beginning in 2013 and beyond.
No word on where in Atlanta Simmons & partners have been looking.  Check out the whole story here.