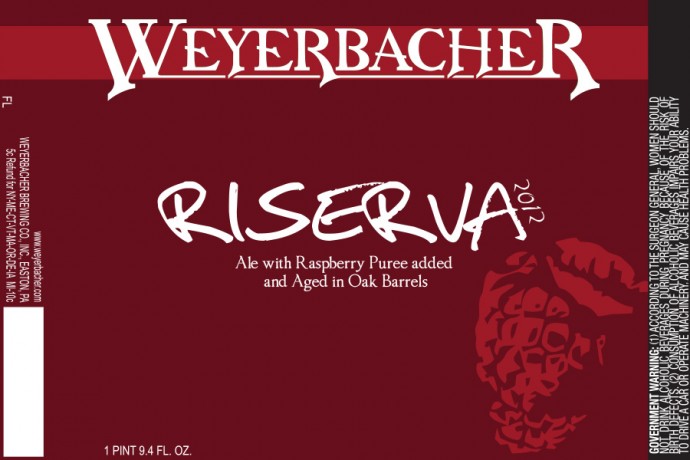 The 2012 artwork for Weyerbacher Brewing's Riserva. Each release takes over a year to make. This American wild ale is fermented with the funky yeast brettanomyces and raspberry puree. Aged in oak for a year prior to release.
Style: American Wild Ale (w/ Raspberries, Oak Aged)
Availability: 750 ml bottles, Corked & Caged.
Arrival: Typically, February release.
11.4% ABV