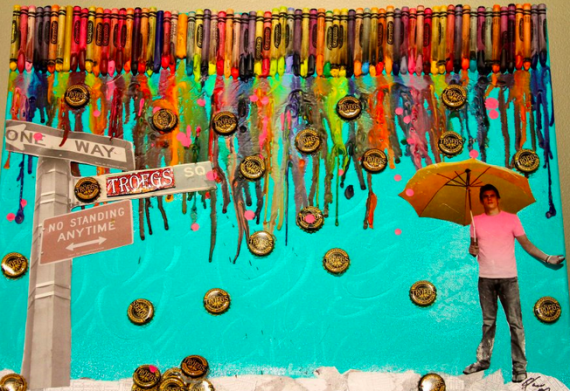 Ever wondered what to do with all those bottle caps that accumulate after a few beers? Well if they're Tröegs bottle caps make something with them! Troegs Brewing's Art of Tröegs contest returns this year after a brief hiatus in 2012. The concept is simple: drink Tröegs beer, use the bottle caps to make some sort of art with them, then enter to win $500.
"Make art using Tröegs bottle caps. Don't limit your thinking. It can be flat, it can be 3-dimensional, it can be anything (as long as you use Tröegs bottle caps)."
Entries will be accepted now through September 1 2013. See the official website here for details on how to enter.