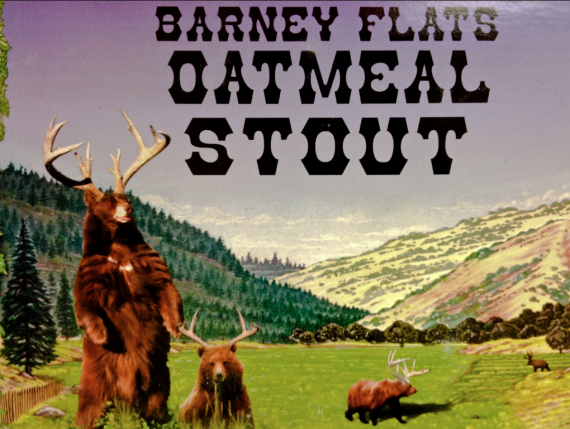 Anderson Valley Barney Flats Oatmeal Stout.
Barney Flats is the Boontling name for Hendy Woods State Park, a deep redwood forrest with a tree canopy so thick it can seem like nighttime at high noon.
It is no wonder that Anderson Valley Brewing Company named its deep, rich, dark oatmeal stout after Barney Flats. Barney Flats Oatmeal Stout is full-bodied with a decadent mocha character and smooth mouthfeel balanced by a subtle hop bite. Near and dear to our hearts, Barney Flats was our first gold medal winner in 1990, but recently took bronze at the 2010 World Beer Cup.
Great on its own or as the perfect desert beer. Pair with chocolate and you'll never have anything else.
As with all of our products, Barney Flats Oatmeal Stout is never sterile filtered nor heat pasteurized.
Style: Oatmeal Stout
Availability: 12 oz bottles, Draft
5.7% ABV,  13 IBU
"It's not just shy sluggin gorms neemer."