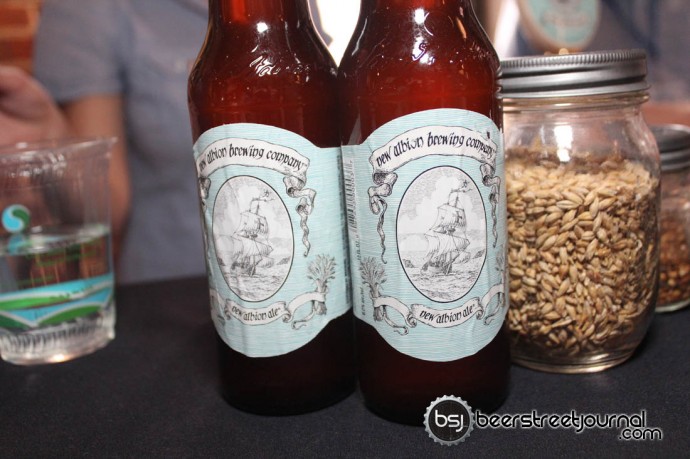 What is highly regarded as America's first craft beer will be making a limited-edition comeback. With a little help from Boston Beer Co's Jim Koch, New Albion Ale will be brewed and distributed again for the first time in 30 years. Jack McAuliffe, the original brewer and pioneer in craft brewing with New Albion Brewing Company, will be sharing the original yeast strain to make this beer as accurate as possible. This strain of yeast has been carefully maintained by the University of California since 1977.
"New Albion Ale is a deep, golden beer brewed with American Cascade hops and a 2-row malt blend.
The Cascade hops, sourced from the Pacific Northwest, create a moderate hop bitterness and lingering citrus and floral notes, balanced by the upfront cereal character and sweet finish from the malt."
Jack says he is very excited to share his brew with an entirely new generation of craft beer drinkers. New Albion Ale is now available nationwide is 6 packs with all profits going to Jack McAuliffe. Below: Pic of Jack McAuliffe (Founder, New Albion) & Jim Koch (Founder, Boston Beer Co) at the Denver Rare Beer Tasting in Denver, Colorado last October.
Beer Street Journal got a few minutes with Jack as we drank the New Albion Ale. He's excited to see it again of course – the packaging looking pretty much like it did when it first came out decades ago. Except – As Jack puts it "All the government warning shit on it." Love this guy.
Style: American Pale Ale
Availability: 12oz bottles
Arrival: Now
6% ABV