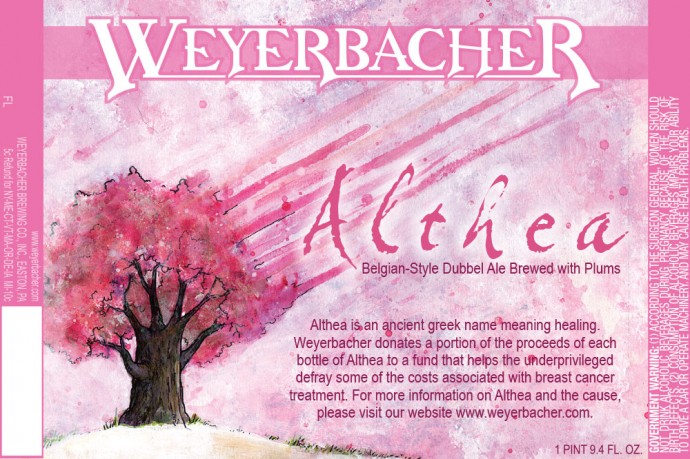 Weyerbacher "Althea" in Greek means healing. That's the idea behind this Belgian-Style dubbel from the Easton, Pennsylvania brewery. Weyerbacher plans to donate a portion of each of the bottle sales to help defray the cost of breast cancer treatment.
Althea is created in conjunction with The Breast Cancer Patient Assistance Fund of Lehigh Valley Health Network. The fund helps those that need financial assistance, from travel, treatment, prothesis, child care, and more. The recipe was developed by Weyerbacher's New Jersey representative Natalie DeChico. Italian plums are added to create a fun nuance to this dubbel.
A limited run of 750ml bottles (corked & caged) will arrive in October, 2013.
Style: Belgian Style Dubbel (w/ Plums)
Availability: 750 ml bottles, Corked & caged
Arrival: October, 2013
8.5% ABV