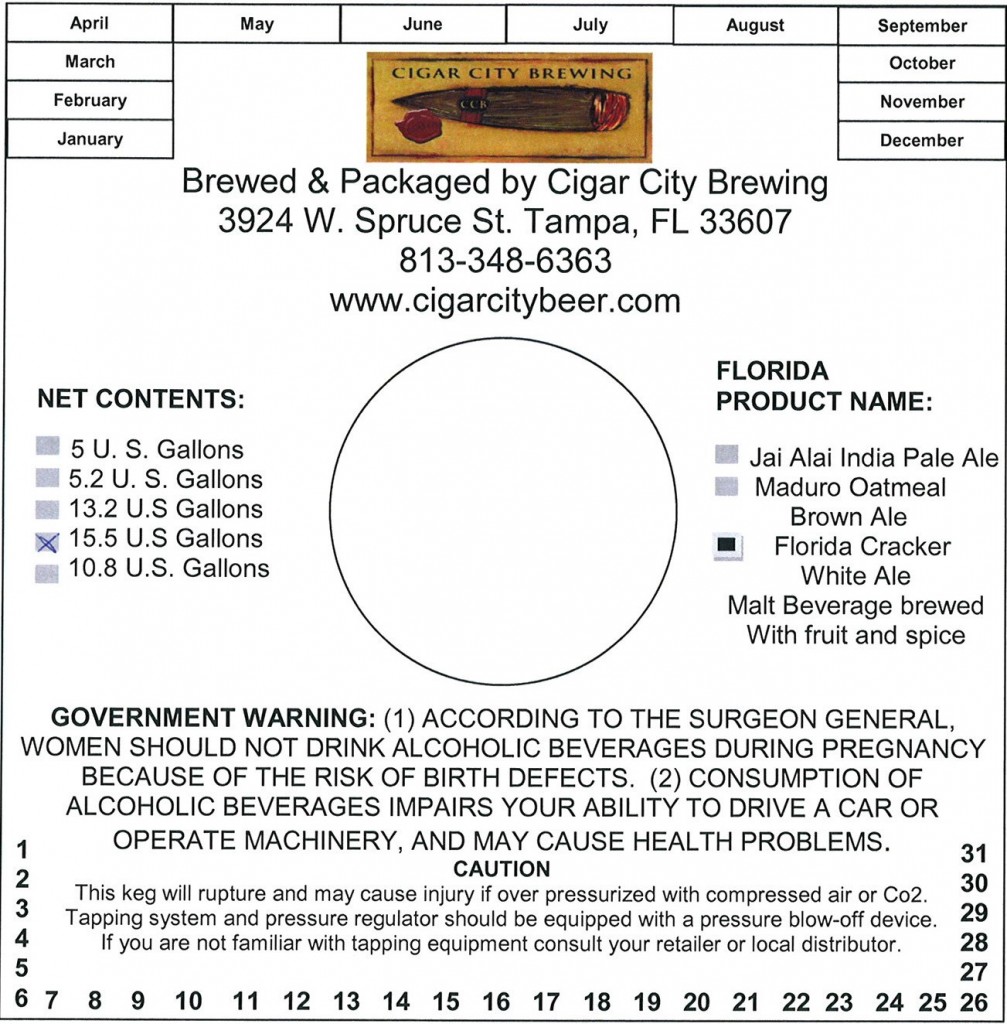 A couple of new beers  from Cigar City Brewing.  One is actually fermenting as we speak.
Florida Cracker White Ale – is in the tanks, but as last weekend not been tasted yet.  Cracker is a Belgian Wit.
Xenu – a cream ale slated to be tap only (at the moment.)  Details on Xenu to follow.