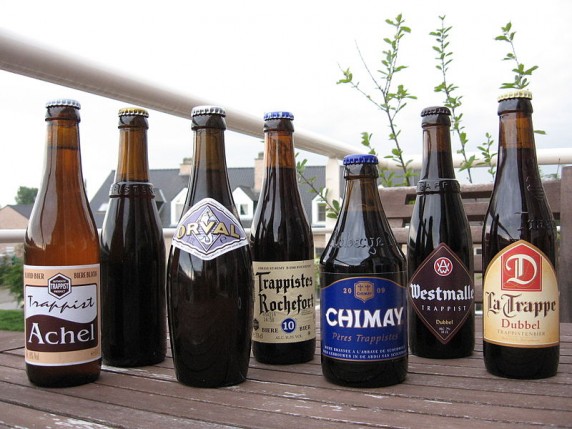 The world will soon indulge in beers from the 8th Trappist brewery.  Mont des Cats will being selling the newest offerings June 16th.
Mont des Cats will be based in France, with initial production in Belgium.   Chimay, a Trappist brewery themselves helped Mont des Cats create a new recipe & will be assist the friars there as the brewery comes online.
In order to be a Trappist brewery, the beer must be brewed by or under the control of Trappist monks with some of the profits going to good causes.
The existing Trappist breweries are Chimay, Rochefort, Westvleteren, Achel, Orval, Westmalle,  & Konigshoeven <FlandersNews>