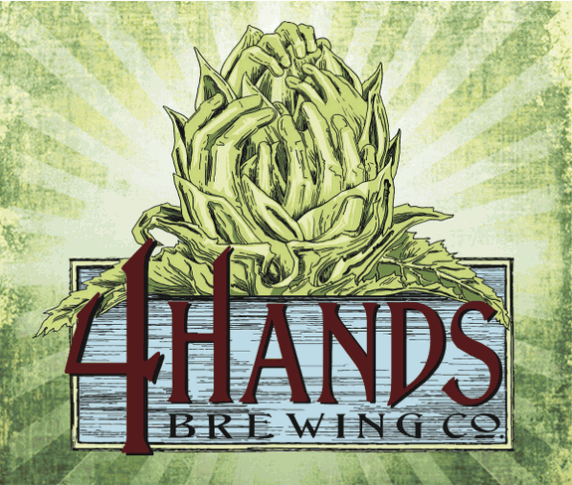 St. Louis, Missouri is soon to be home to another brewery- 4 Hands Brewing
The brewery construction is currently in progress — less than a mile from Busch Stadium.  The 12,000 square foot production facility house a 1,200 square foot tasting room & will be completed by July.   Initial output will be close to 1,000 barrels.  Will Johnston, a partner in 4 Hands, is already looking for used wine & bourbon barrels for future recipes.    Already in the works is  a light Belgian ale aged in wine barrels with cranberries & white sage.
About 4 Hands from their Facebook page:
4 Hands Brewing Company, located in St. Louis Missouri, will provide the craft beer enthusiast a handcrafted portfolio inspired by the American Craft movement as well as Traditional Belgium and French Farmhouse ales. 4 Hands Brewing Company will package the Core collection in 12 oz 6 packs, the Seasonal selection in 22 oz bottles, and the Barrel Aged program in 750 ml champagne bottles.
The Barrel Aged Program will produce a truly unique line of beers. The use of Wine And Spirit Barrels containing an array of adjuncts (fruit, herbs, spices) in conjunction with wild yeast strains will enhance the flavors to produce a one of a kind beer.
There is another brewery about to go live in downtown St. Louis — Perennial Artisan Ales.