Lazy Magnolia uses yams in the brewing process of Jefferson Sweet Potato Cream Stout. It all starts with cans of Bruce's Yams.
Style: Stout (w/ Yams)
Availability: 12 oz bottles, Draft
4.65% ABV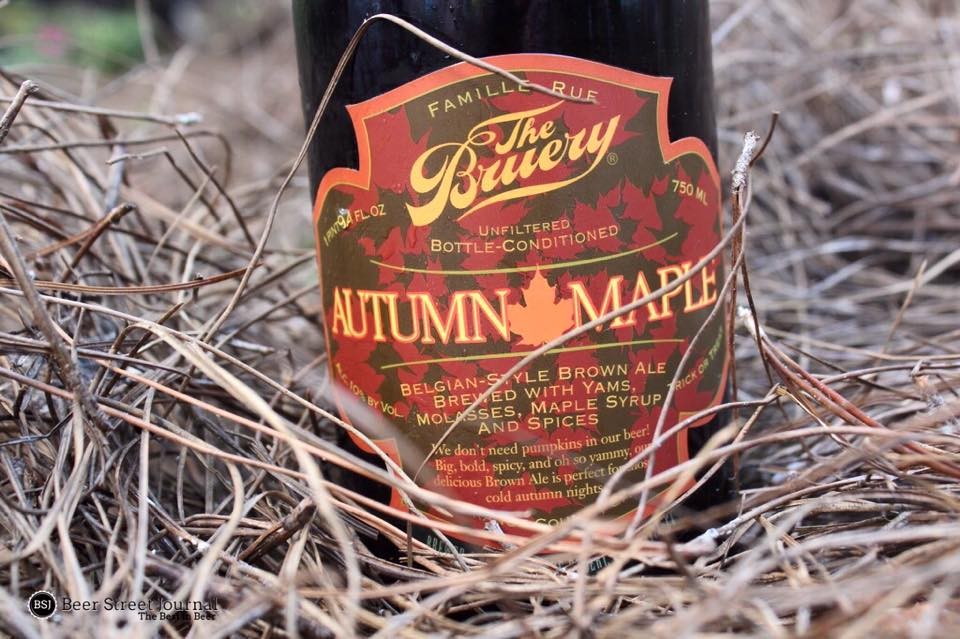 The Bruery Autumn Maple, one of the California based brewery's most popular offerings. Brewed with yams, and spices, nothing could taste more like fall.
Brewed with 17 lbs. of yams per barrel (in other words, a lot of yams!), this autumn seasonal is a different take on the "pumpkin" beer style. Brewed with cinnamon, nutmeg, allspice, vanilla, molasses, and maple syrup, and fermented with our traditional Belgian yeast strain, this bold and spicy beer is perfect on a cold autumn evening.
The Bruery Autumn Maple is a 750 milliliter bottle, and draft offering. Seasonally.
Style: Belgian Strong Dark
Taste Expectations: Tastes of  candied yams.  Cinnamon, caramel, with a touch of molasses.  Maple and vanilla fall into place as you drink.  Some roasted malt flavors.
Availability: 750ml bottles.  Capped.  Fall seasonal.
10.5% ABV