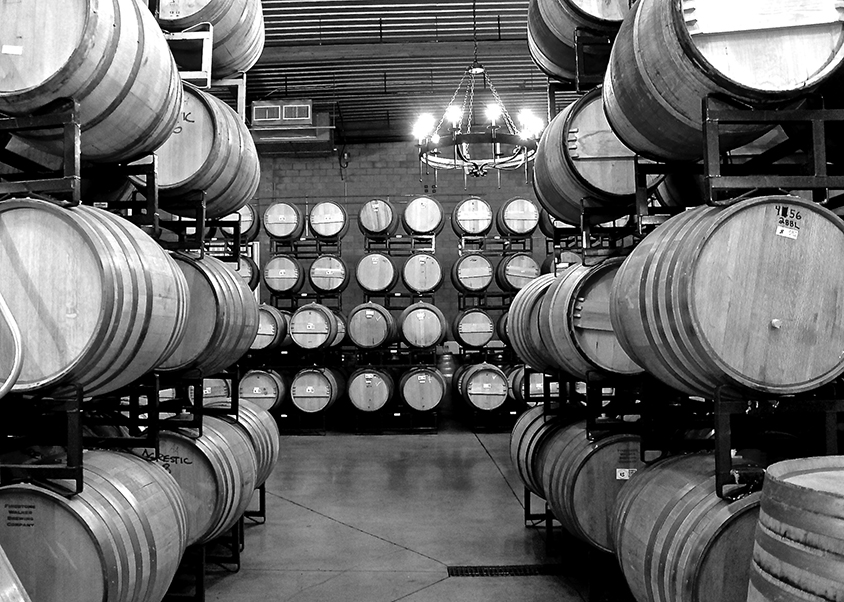 Firestone Walker's Barrelworks will release El Gourdo in November, 2013. The beer got its start last year, when a local pumpkin patch ask the brewery to take in orphaned Cinderella pumpkins.
The pumpkins were fire roasted with bay leaf and walnuts, in an oven fueled by brandy and white oak staves. 500 pounds of the roasted pumpkins were added to the base beer blend to ferment and oak age for nearly a year.
…The resulting beer is subtle yet firm. Roasting releases naturally sweet spicy pumpkin, brown sugar, and nutty flavors and aromas, which mingle nicely with an earthy funk, toasted oak and assertive acidity.
Style: American Wild Ale (w/ Pumpkin, Walnuts, Bay Leaf. Oak Aged)
Availability: 375ml Bottles, Draft. Limited
Arrival: November, 2014
5.8% ABV, 5 IBUs
The blending components below…
012 Lil Mikkel                 Saison                                 66%        24 months                             French & American Oak
2013 Agrestic Ale              American Wild Red         33%        12 months                              French & American Oak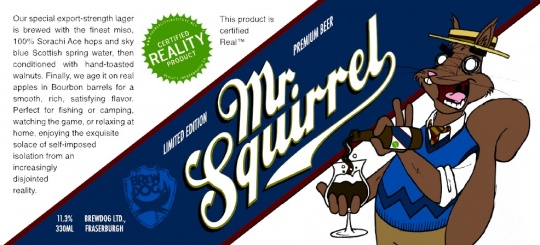 Brewdog (Scotland!) just released Mr. Squirrel, a collaboration with American Masterchef Tim Anderson.  This nutty beer is a dark lager brewed with miso, toasted walnuts, & soriachi ace hops.   Aged 12 months in bourbon barrels.
Now on sale in the Brewdog Store.
Style: Dark Lager (Miso, Walnuts, Barrel Aged)
Availability: 12 oz bottles
11.3% ABV