Topic Archives:
Varasano's Pizza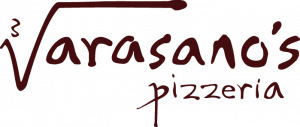 So Atlanta Beer week is over.  Missing the awesome beer dinner/food pairings already?  Here's more.  Varasano's Pizza had pizza and beer pairings all through beer week.  There are 2  days of beer pairings coming up on June 1st & 2nd at Varasano's Pizza.
Zatec Traditional Bright Lager – Nana's Special
Ayinger Brau-Weisse – Chica Bella
Orval Trappist Ale – Salumi & Sun Dried Tomatoes
Samuel Smith India Ale – Caper & Capocollo
Samuel Smith's Oatmeal Stout – Caramelized Onion
Lindemans Kriek – Chocolate Demise
These pairings are made possible by Merchant Du Vin – Beer Importers and Tower Beer, Wine & Spirits.
6 Beers paired with 6 courses. $30 RSVP HERE
Varasano's Pizza – June 1 & 2
2171 Peachtree Road NE
Atlanta, GA 30309