Topic Archives:
Spice Bush Twigs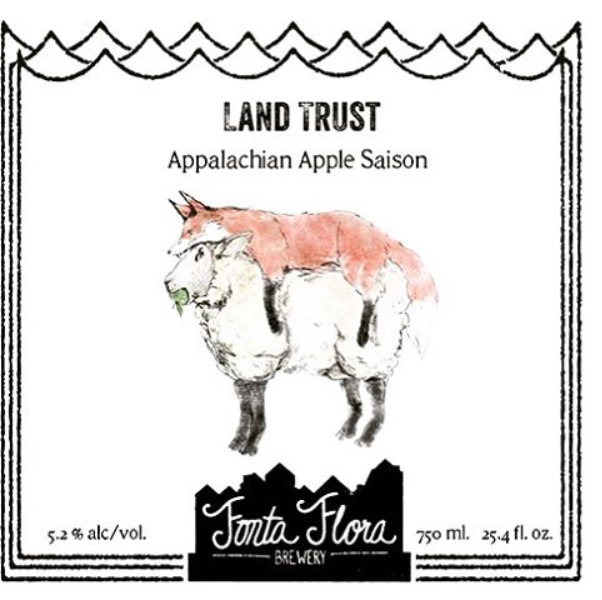 Fonta Flora Land Trust will be available starting January 16, 2016. A collaboration with the Foothills Conservancy of North Carolina and Fox Gap Farms.
Fonta Flora Land Trust is an "Appalachian Apple Saison" that features North Carolina Riverbend Malt, barley smoked in-house with Fox Gap applewood. The saison features Fonta Flora's mix culture saison yeast. But wait, there's more.
Land Trust went through a second fermentation, this time with Fox Gap Farms organic apple juice, and foraged spice bush twigs. Oh yeah, there is a third  fermentation in the bottle.
A portion of the proceeds from this new saison will benefit the Foothills conservation effort.
Style: Saison (w/ Apples, Spice Bush Twigs)
Availability: 750ml bottles. Limited release
Release: 1/16/16
5.2% ABV