Topic Archives:
Southern Tier Blackwater Series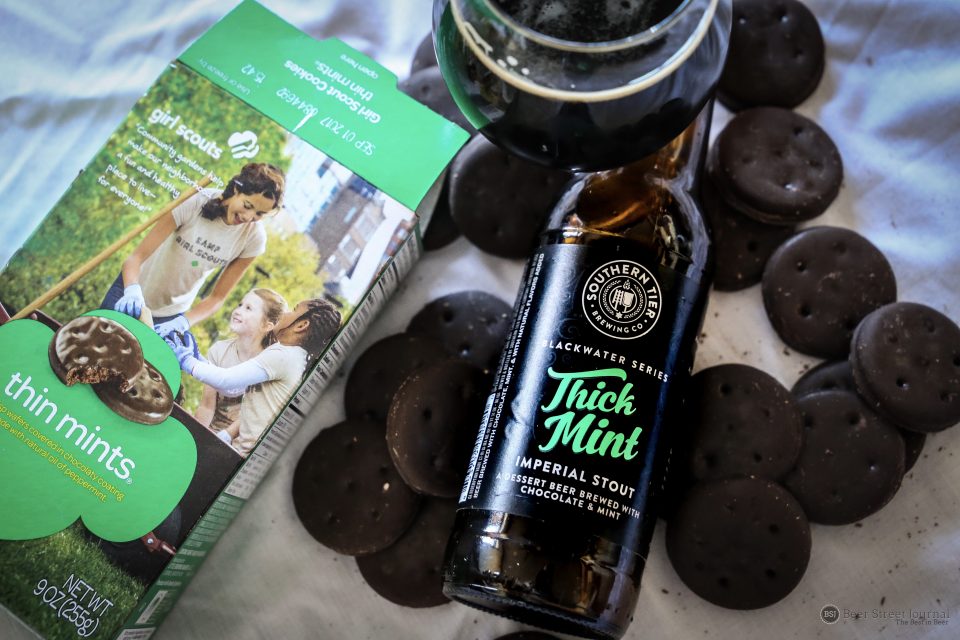 Southern Tier Thick Mint, a new imperial stout by the New York based brewery, has shipped for the first time.
The brewery's Blackwater Series is home to some of the most well known beers in the industry. Creme Brûlée, Choklat, & Mokah imperial stouts are just a few examples. Spring brings Girl Scout cookies, and Southern Tier has a perfect beer pairing.
Southern Tier Thick Mint mimics one of the most popular Girl Scout cookies out there, Thin Mints. (For some reason we always find them in people's freezers.) The 10% alcohol by volume imperial stout is brewed with cocoa nibs and mint. Another dessert beer cometh.
If the past has taught us anything, it's this. When Southern Tier makes a flavored imperial stout, flavor is what you are going to get. While Thick Mints is truly like drinking a cookie, the brewery showed enough restraint to where it pairs well with its inspiration, while being very drinkable on on its own.
We made big ways when we introduced Choklat in 2007. Since then, our affection for decadent, flavorful, dessert-like beers and a zeal to venture into the far corners of the flavor world, have been the drivers in our endless quest to brew the perfect indulgence.
Southern Tier Thick Mint is now available in 12 ounce bottles and draft.
Style: Imperial Stout (w/ Chocolate, Mint.)
Availability: 22oz Bottles, Draft.
Debut: March, 2017
10% ABV
PIC: Beer Street Journal