Topic Archives:
Single Malt Whiskey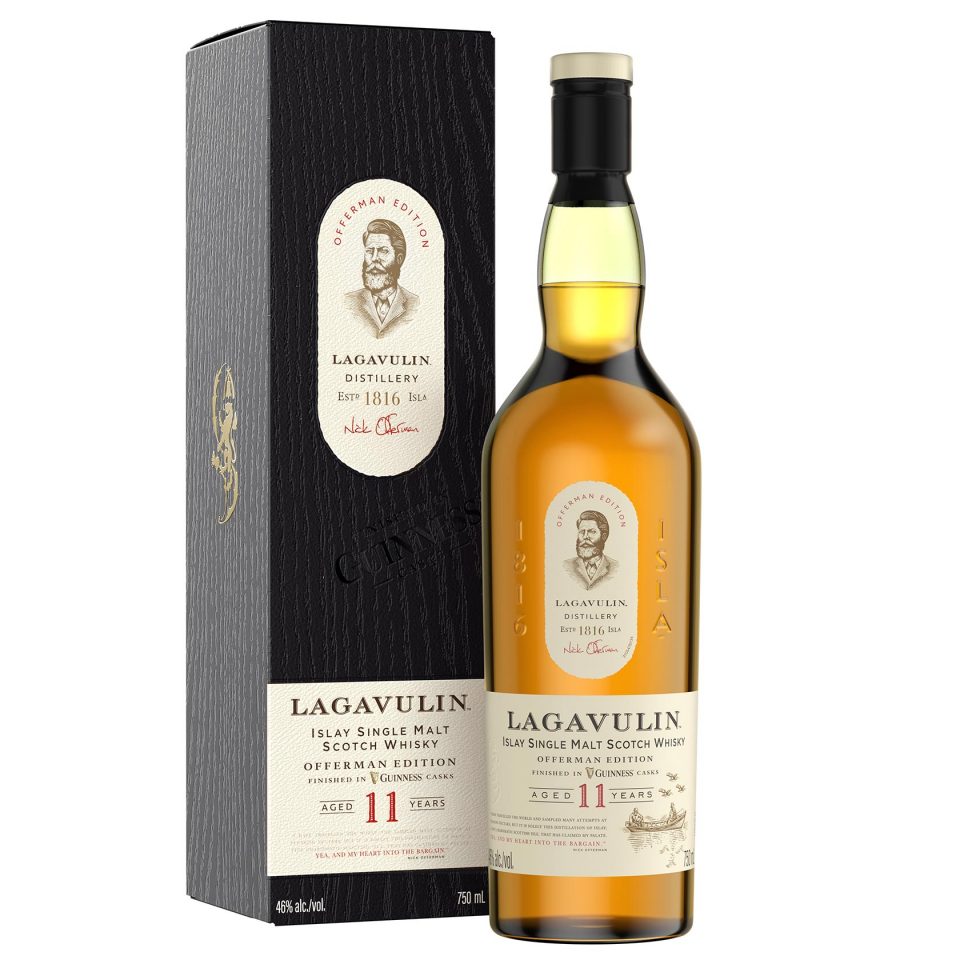 Actor Nick Offerman, Lagavulin Whiskey, and Guinness are debuting a new partnership ahead of Father's Day 2021. A combination of single malt whisky and beer – Meet Lagavulin Offerman Edition: Guinness Cask Finish.
Offerman and Lagavulin began a partnership back in 2014. Offerman, probably most famously known as Ron Swanson on the tv show Parks and Rec, was often seen drinking Lagavulin Whisky and rare steaks throughout the show. Swanson (Offerman) even visited the distillery in Scotland in Season 6.
Created with Offerman's father Ric in mind, Lagavulin took an 11 year Islay Single Malt and aged it for 4 months in Guinness casks from the brewery's Open Gate Brewery in Maryland. The resulting flavor is describing as  'sweet peat' – combining the intense peat and charred wood notes of the Lagavulin with the roasted coffee, dark chocolate, and sweet caramel notes from the Guinness casks.
Offerman's entire Lagavulin: My Tales of Whisky, including a new episode for this new collaboration is available on YouTube.
Lagavulin Offerman Edition: Guinness Cask Finish will be available in 750-milliliter bottles at select retailers starting in May, $79.99 each.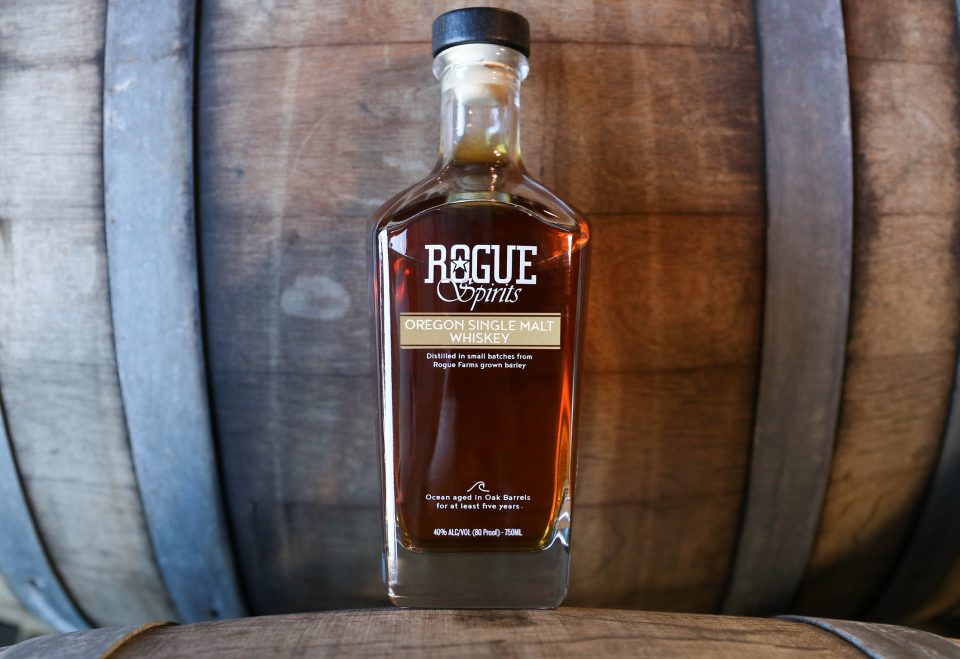 Rogue Oregon Single Malt Whiskey has debuted, the first 5-year aged spirit by the brewery/distillery.
Every bit of the Single Malt Whiskey has Rogue's fingerprint on it. The brewery grew the malt on Rogue Farms. The yeast is Rogue's Proprietary Pacman Yeast. It was distilled on site in Newport, Oregon, and transferred to barrels Rogue coopered and toasted onsite. Then, of course, bottled by hand.
Oregon Single Malt Whiskey opens with an attractive aroma of floral honey, peach and mango. Medium-to-full bodied, the aromas slowly transition to lush, ripe fruit and brown spice.
Rogue Oregon Single Malt Whiskey is available in year-round at select retailers in 750-milliliter bottles.
Style: Single Malt Whiskey
Availability: 750ml Bottles
Debut: February 2018
80 Proof, 40% ABV
Image: Rogue Spirits