Topic Archives:
Sierra Nevada Harvest Series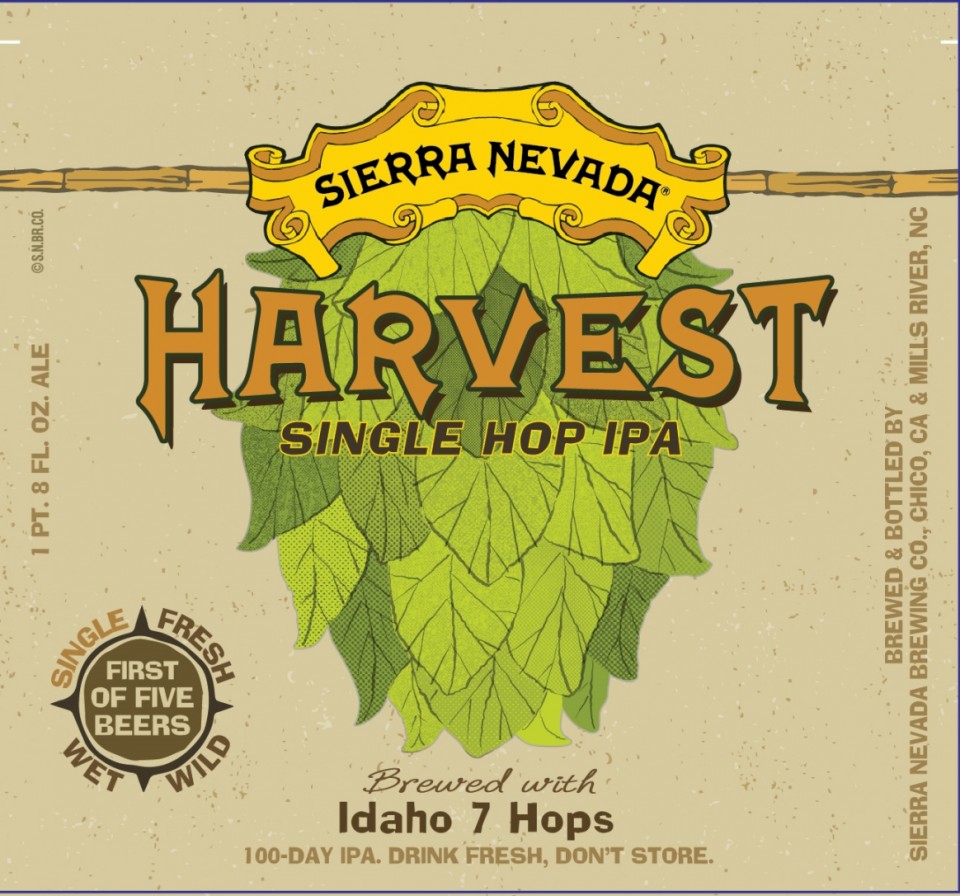 Sierra Nevada has officially kicked off their Harvest IPA series in 2015. Following the Neomexicanus Hop home run rounding out 2014, Sierra Nevada Harvest Idaho 7 Hops is now on shelves.
Quick backstory. By now, you better be aware that Sierra Nevada does wonders with hops. The grow and source some of the best in the world. The Harvest Series is designed to highlight some of the best hybrids, or experimental hops in the industry. For release #1, The Idaho 7 hop, from the land of potatoes.
On our never-ending quest for exciting hop flavors we stumbled upon a pioneering hop grower in western Idaho working with a handful of new and interesting varietals. One of these captivating hops, Idaho 7, headlines the first of five bottles in our 2015 edition of the Harvest series. Complex fruity aromas of orange and apricot mesh with hints of black tea-like character and a pleasant fresh herbal bouquet. This IPA kicks off our 2015 series exploring diverse hopping methods: single hop, fresh hop, wet hop and wild hop.
Sierra Nevada Harvest Idaho 7 will be available for a limited time in 24 oz bottles. Drink as fresh as possible.
Style: IPA
Hops: Idaho 7
Availability: 24oz bottles. One-off release.
Released: April, 2015
Read more: Sierra Nevada Harvest Series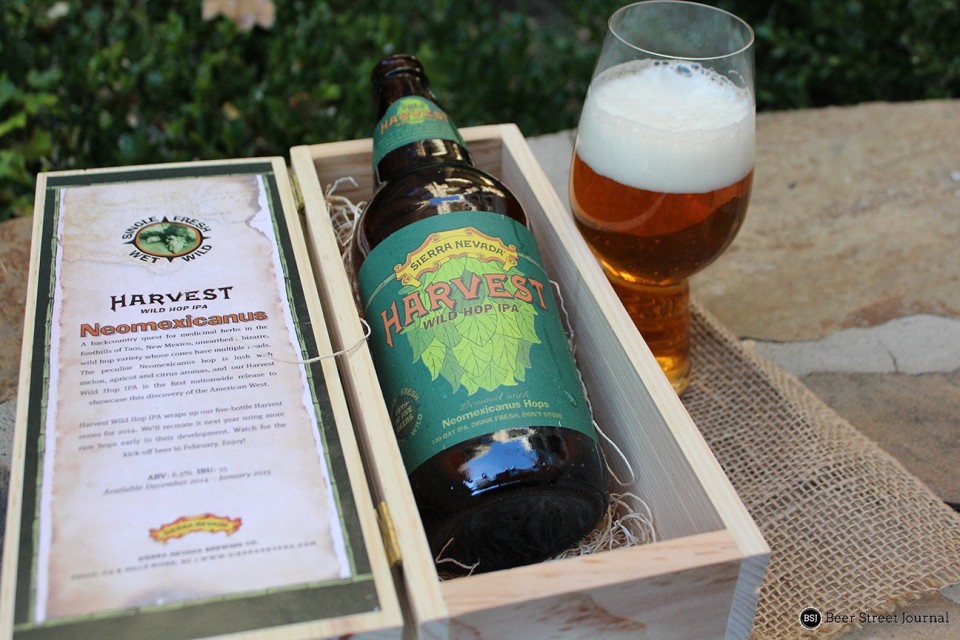 The final release in Sierra Nevada Brewing Co.'s five bottle 2014 Harvest Series is a very special one. For the first time, the Neomexicanus hop is on display.
2014 is the first time Sierra Nevada has released this rotating Harvest Series, showing off hop varieties and hopping methods. The Neomexicanus hop originates from Taos, New Mexico, and nicknamed "Medusa" for it's multiple heads it produces on the vine. Neomexicanus is known for melon, apricot, and citrus aromas.
"There's a fun sense of adventure in our final Harvest beer of the year," said Ken Grossman, Sierra Nevada's founder. "The Neomexicanus hop was a lucky find by a rogue hophead combing the wild landscape, and he's essentially gifted it to craft beer. We're always looking for new aromas and flavors, and when they're unexpected, it's all the more exciting."
Sierra Nevada Wild Hop Neomexicanus ships nationwide in 24 ounce bottles.
Style: IPA
Hops: Neomexicanus
Malts: Two Row Pale, Caramel
Availability: 24oz Bottles. Nov-Jan
6.5% ABV