Topic Archives:
Shipyard Pugley's Signature Series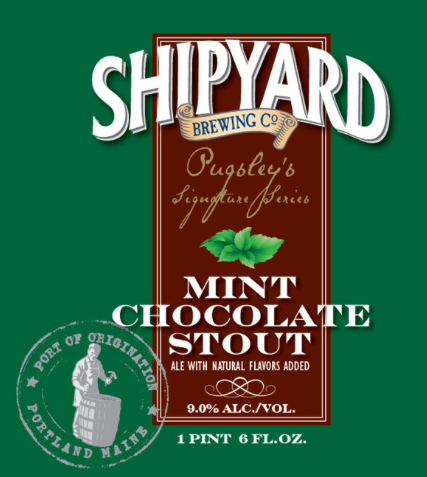 Mint chocolate works quite well in ice cream, and surprising translates to beer too. Shipyard Brewing Co (Portland, ME) will be showing you this flavor exploration soon in the Pugsley's Signature Series (named for their brewer).
Mint Chocolate Stout is a dark, silky beer with aromas of chocolate and licorice. There are notes of chocolate and coffee upfront followed by a subtle spearmint finish. 
Style: Imperial Stout (w/ Mint)
Hops: Progress, WGV, Perle
Malt: Process Pale, Flaked Barley, Chocolate, Roasted Barley, Rolled Oats, Whole Wheat, Black, and Caramunich II
Availability: 22oz bombers
Arrival: TBA
9% ABV, 53 IBUS