Topic Archives:
Shipyard Barrel Aged Ales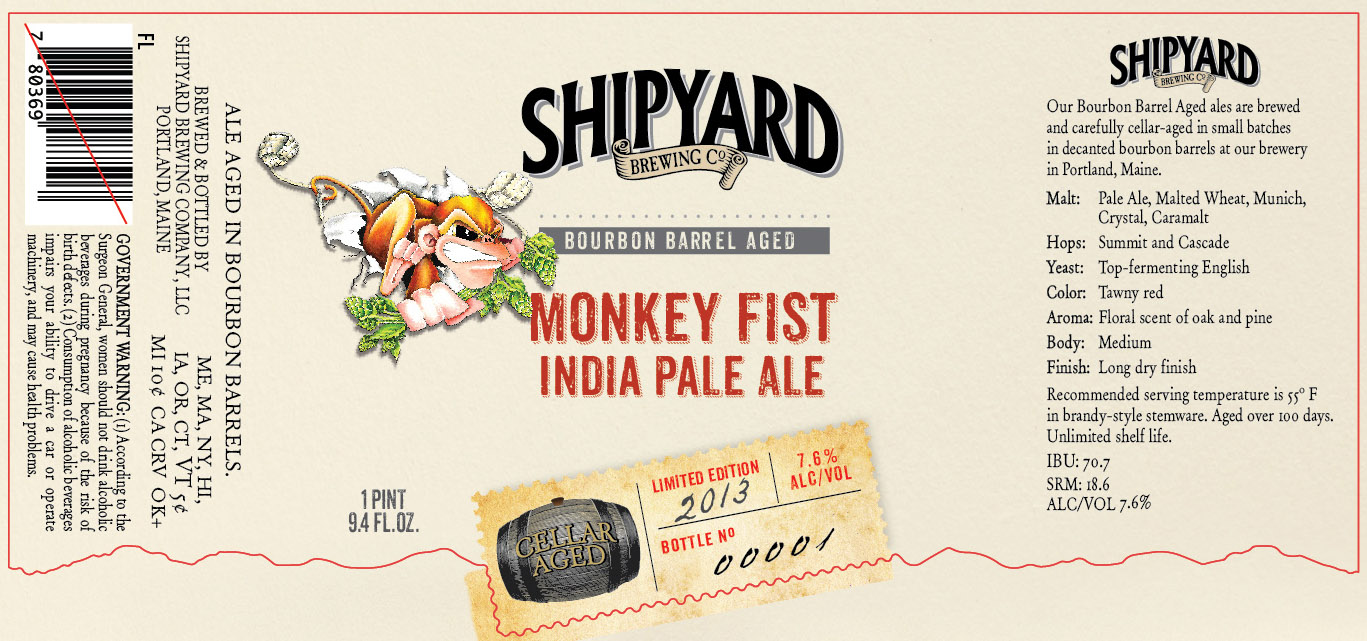 Last year, Shipyard Brewing Co (Portland, ME) started a Cellar Aged release series. The brewery has been taking different offerings and aging in bourbon barrels. Soon to emerge from those barrels – Monkey Fist India Pale Ale. These releases are limited, in 750ml bottles.
Our Bourbon Barrel Aged ales are brewed and carefully cellar-aged in small batches in dedicated bourbon barrels at our brewery in Portland, Maine.
Style: IPA (Barrel Aged. Bourbon)
Hops: Summit, Cascade
Malts: Pale, Malted Wheat, Munich, Crystal, Caramalt
Availability: 750 ml bottles
Arrival: TBA
7.6% ABV 
Read more: Shipyard Barrel Aged Ales