Topic Archives:
Pumpkin Seeds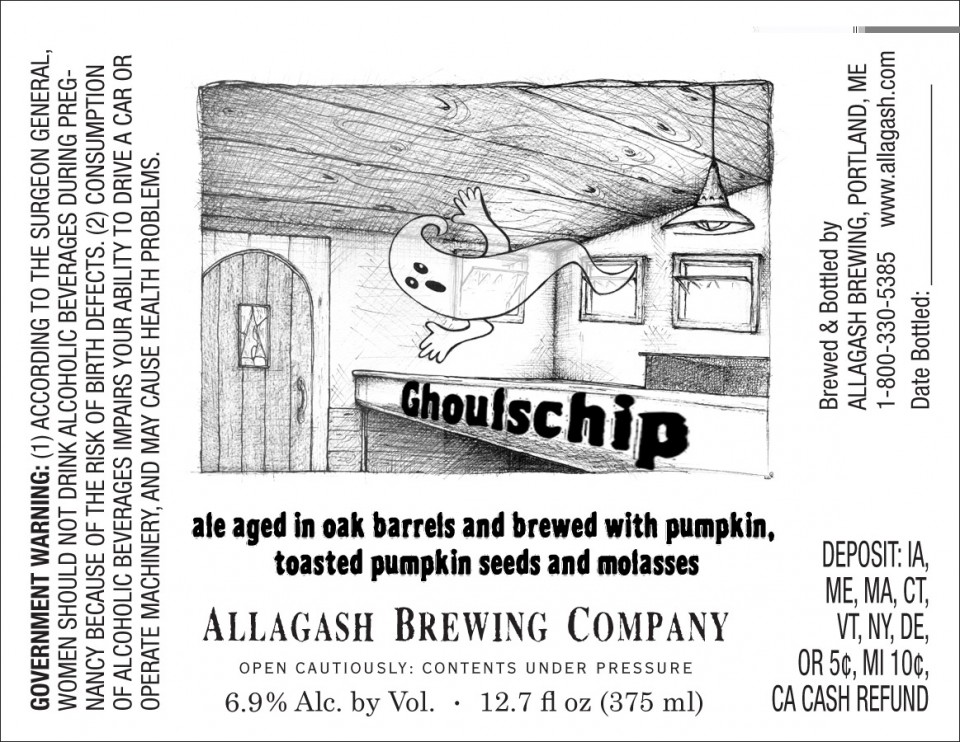 Allagash Ghoulschip, a spontaneously fermented pumpkin beer, will be on sale again this weekend at the brewery in Portland, Maine.
Interesting thing to note about these bottles – they are from the 2015 batch. The 2016 edition just isn't ready yet. Such is the downside of the fermentation and perfection of wild beer.
Allagash Ghoulschip is probably one of the most fun spontaneous beers the brewery has set out to create. The brew team gets to put fresh pumpkins in a woodchipper in order to check the chunks needed for the beer. Face it, Halloween demands pumpkins. The hot wort is sent to chill in the coolship over night, on Halloween night, where the spontaneous fermentation begins as the dead walk the earth again.
All in all, Allagash Ghoulschip is a blend of 1,2, and 3 year beer, brewed with pumpkin, toasted pumpkin seeds, and a touch of molasses. The cellared edition will be available in the taproom in 12.7 ounce bottles.
Style: American Wild Ale (w/ Pumpkin, Toasted Pumpkin Seeds, Molasses. Oak Aged.)
Availability: 12.7oz Bottles
Latest Return: 10/29/16
6.9% ABV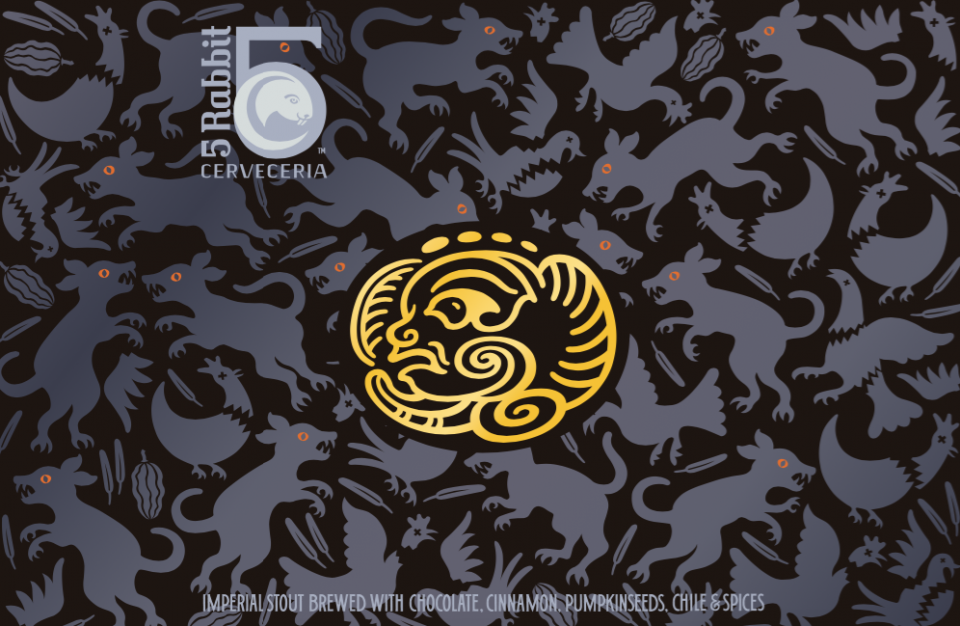 5 Rabbit Cacao Mexican Hot Chocolate Stout is not available in bottles and draft.
Inspired by one of the Chicago, Illinois based brewery's favorite hot drink – Mexican hot chocolate, the beer is brewed with cacao nibs, cinnamon, pumpkin seeds, chilies and other spices.
If you grew up in Latin America or a Latino household you know that "chocolate caliente" is a huge part of our culture and a hot cup is one of our most comforting foods.
5 Rabbit Cacao Mexican Hot Chocolate Stout is a 750 milliliter bottles and draft offering.
Style: Imperial Stout (w/ Chilies, Pumpkin Seeds, Vanilla Beans, Cinnamon, Mamey Pit)
Availability: 750ml  Bottles, Draft.
Release: March, 2016
9.7% ABV