Topic Archives:
Pumpkin Pie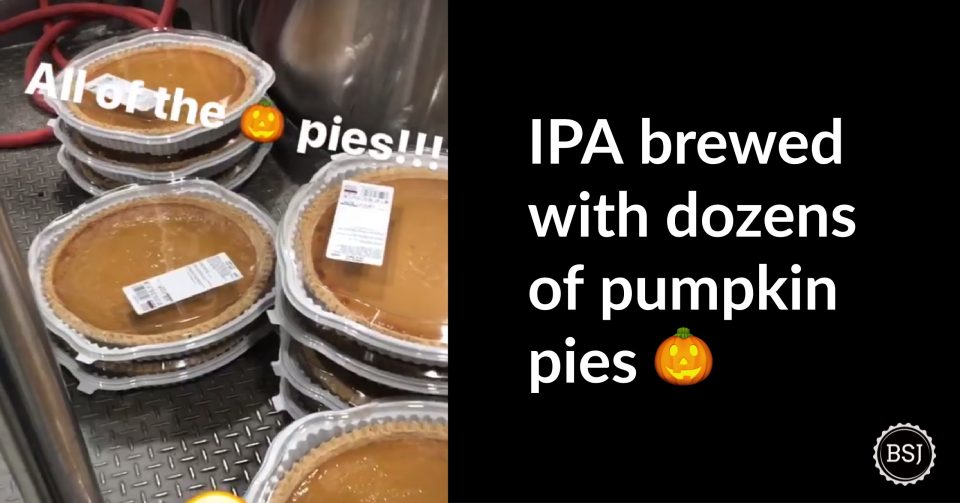 The Veil Brewing Creep debuts on October 31st.
Absolutely no stranger to weird is Richmond, Virginia based The Veil Brewing. The brewery has brewed with everything from Oreos to chicken wings in the past. Truly zero fu$ks given when it comes to being weird. That being said, in honor of Halloween and the coming Thanksgiving, The Veil threw a bunch of whole pumpkin pies into their mash tun. Because they can.
The Veil Brewing Creep is the result.
So many of the brewery's IPAs and imperial IPAs are hazy and dank. According to the brewery, they wanted to create one with a "fuller body" and some residual sweetness. You can thank the pumpkin pie for that.
As you can see by the images, The Veil dumped a countless number of pumpkin pies into the brew, then intensely hopped it with Enigma, Motueka, and Citra hops. Despite not using lactose in the brewing process, the pumpkin pies most likely contain dairy.
…whole pumpkin pies to the mash resulting in a subtle flaky pie crust character with the slightest hint of pumpkin pie spice.
If this beer goes over well with the fans, expect this pie heavy beer to return next season. The Veil Brewing Creep will be available in 16-ounce cans when the brewery opens on Halloween.
Style: Imperial IPA (w/ Pumpkin Pie)
Hops: Citra, Motueka, Enigma
Availability: 16oz Cans
Debut: 10/31/17
9% ABV