Topic Archives:
Port Barrels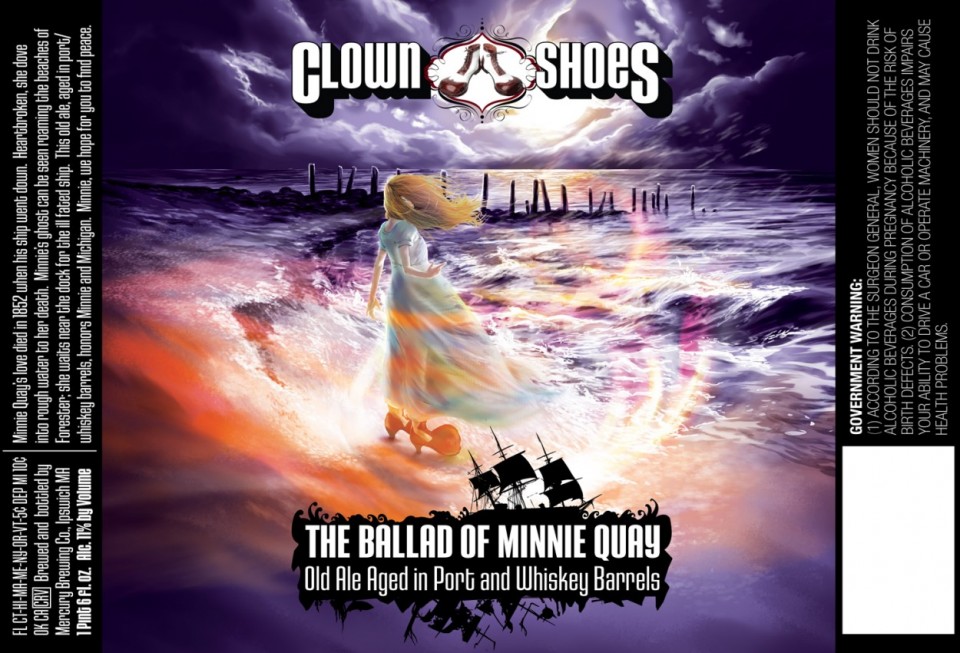 Clown Shoes Beer (Ipswich, MA) has bottled their next barrel-aged offering, The Ballad of Minnie Quay.
Minnie is an old ale, aged in port and whiskey barrels. Why stop at one barrel when you can have two? Clown Shoes is barrel aging the sh!t out of everything, and it's working.
Minnie Quay's love died in 1852 when his ship went down. Heartbroken, she dove into rough water to her death. Minnie's ghost can be seen roaming the beaches Forester; she waits near the dock for the ill fated ship. This old ale, aged in port/whiskey barrels, honors Minnie and Michigan. Minnie, we hope for you to find peace.
Clown Shoes Ballad of Minnie Quay is available in 22oz bottles.
Style: Old Ale (Barrel Aged. Port, Whiskey.)
Availability: 22oz Bottles
Release: March, 2015
11% ABV