Topic Archives:
Plantains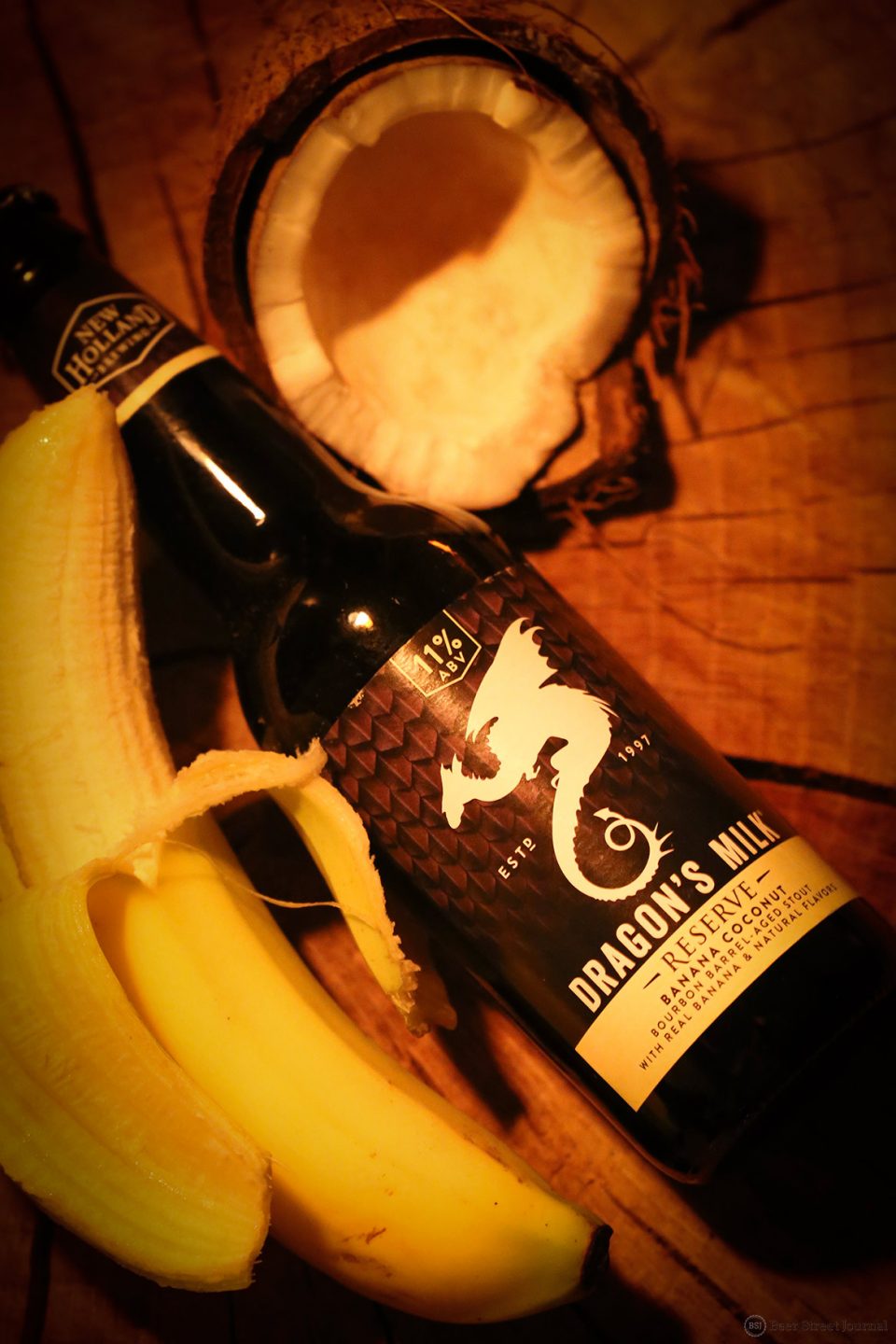 New Holland Banana Coconut Dragon's Milk will join the "Reserve" lineup of Dragon's Milk inspired releases. 
The Holland, Michigan based brewery's Dragon's Milk is easily one of the most iconic barrel-aged imperial stouts in America. Dating as far back as 2014, the brewery started releasing variants to this stout under the "Reserve" moniker. The series has gotten more and more interesting ever since.
READ MORE: DRAGON'S MILK RESERVE SERIES
This fall, a new limited release rises from the wood – New Holland Banana Coconut Dragon's Milk. As the name suggests, the brewery aged the imperial stout on bananas, plantains, and coconuts. This fall pastry stout is 11% alcohol by volume.
This release is ridiculous. Phenomenal. Addictive even. The banana balances perfectly with the coconut, which both give way to the chocolatey, oaky vanilla nuances from the wood. This beer is balanced, rich, and nothing short of incredible. If you ask us, drink this beer in abundance. It may win the title as best Reserve Series release yet.
New Holland Banana Coconut Dragon's Milk is available in 12-ounce bottles and draft as a limited release.
Style: Imperial Stout (w/ Bananas. Plantains. Coconuts. Barrel Aged. Bourbon.)
Hops: Nugget, Brewer's Gold
Malts: 2-row, Munich, Caramel, Flaked Barley, Chocolate, Black and Honey
Availability: 12oz Bottles, Draft. Limited Release.
Debut: September 2018
11% ABV, 30 IBUs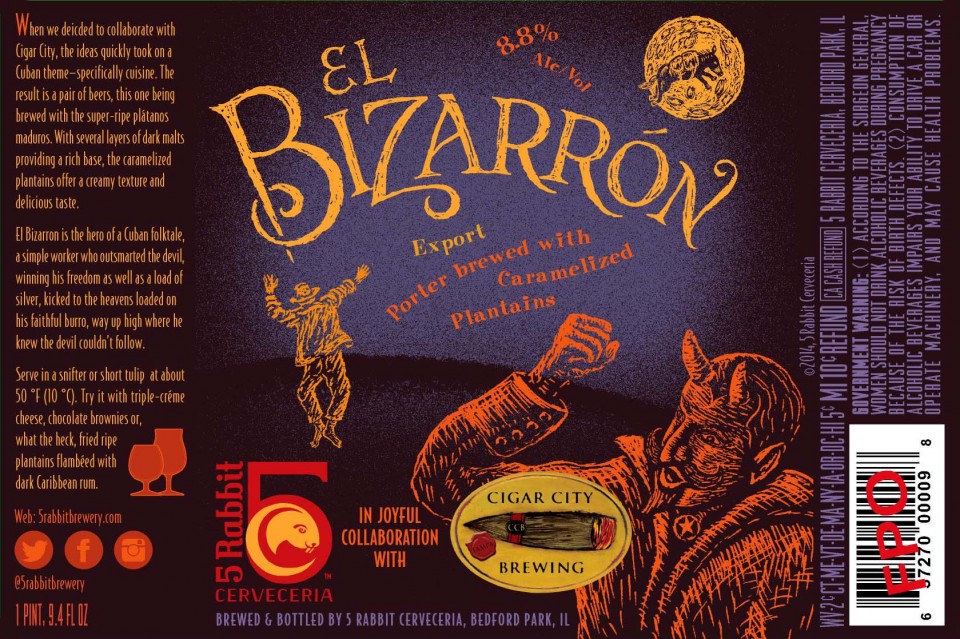 Cuban cuisine is the theme for this 5 Rabbit Cerveceria (Chicago, IL) and Cigar City Brewing (Tampa, FL) collaboration – El Bizarrón. What better than 2400 pounds of plantains?
The plantains were hand peeled, sliced and caramelized, alongside the addition of dark malts for a rich base. The end result is a complex, flavorful porter that is labor of love.
El Bizarrón is the hero of a Cuban folktale. A simple worker who outsmarted the devil, winning his freedom as well as a load of silver, kicked to the heavens loaded on his faithful burro, way up high where he knew the devil couldn't follow.
Bottles of 5 Rabbit/Cigar City El Bizarrón will be available at the 5 Rabbit taproom this Saturday. 2 bottle limit.
Style: Porter (w/ Plantains)
Availability: 750ml bottles
Arrival: 10/25/14
8.8% ABV