Topic Archives:
Pineau des Charentes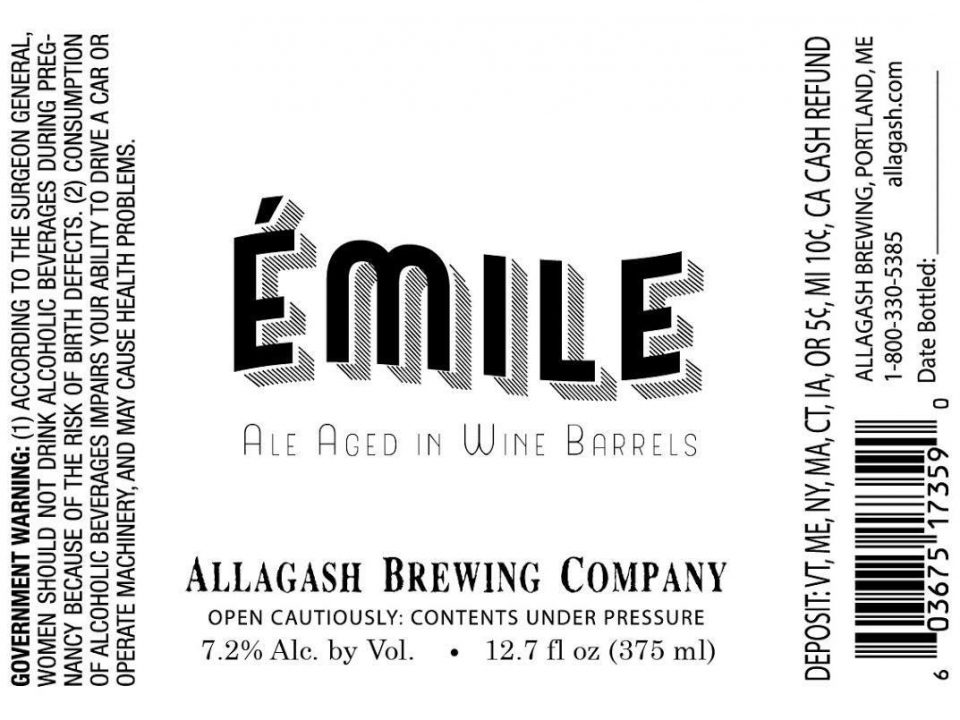 Allagash Emile will soon grace the Portland, Maine based brewery's small bottle series. Another wild beer with a great backstory.
The American sour/wild ale has been aging in oak foudres that once held Pineau des Charentes, a French aperitif. The drink is essentially a fortified wine that is blended with a clear brandy and matured.
Allagash Emile (named for the man that proportedly created the sibling to cognac, is a fermented Allagash house yeast, then aged in foudres with Lactobacillus and Pediococcus.
The color of mature rosewood with ruby highlights, Emile carries the aroma of black currants and elderberries with hearty, earthy undertones. Notes of both dark chocolate and dates infuse the taste, making for a beer that's part France, part Belgium, and all Maine.
Allagash Emile will be a 12.7 ounce bottle release. The brewery will announce a release date in the near future.
Style: American Wild/Sour Ale (Foudre Aged. Pineau des Charentes.)
Hops: Northern Brewer
Malts: 2-Row, Red Wheat, Special B, Local Oats, Midnight Wheat
Availability: 12.7oz Bottes
7.2% ABV