Topic Archives:
Orange Blossoms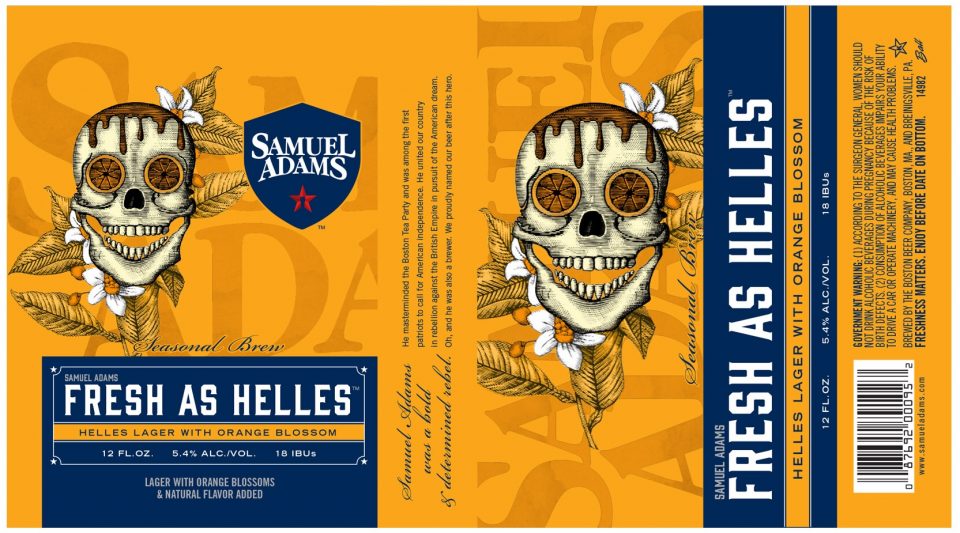 Samuel Adams Fresh As Helles, a new lager, will join the brewery's lineup March, preceded by new seasonal Hopscape.
In the fall of 2016, the Boston, Massachusetts brewer created the first batches of Samuel Adams Fresh As Helles. The lager features Mandarina hops, and orange blossom petals.
In a special breakfast during this year's Great American Beer Festival, Jim Koch introduced Fresh As Helles to a small group of attendees. The malt-forward boasts notes of honey and orange citrus. A winter seasonal, the citrus in the is beer will remind you that spring is not far behind.
Fresh as Helles is a refreshing light amber, medium-bodied helles brewed with Mandarina hops and orange blossom petals. The beer's lively, citrus flavors pair perfectly with the changing season. Soft citrus notes of orange blossom add a bright accent to the slightly sweet honey malt notes, leading to a round, smooth finish.
Samuel Adams Fresh As Helles will be a 12 ounce bottle, can, and draft release starting in March instead of February.
Style: Helles Lager (w/ Orange Blossom)
Hops: Mandarina
Availability: 12oz Cans, Bottles. Draft. March-April
Debut: March, 2016
5.4% ABV, 18 IBUs