Topic Archives:
Ninkasi Space Program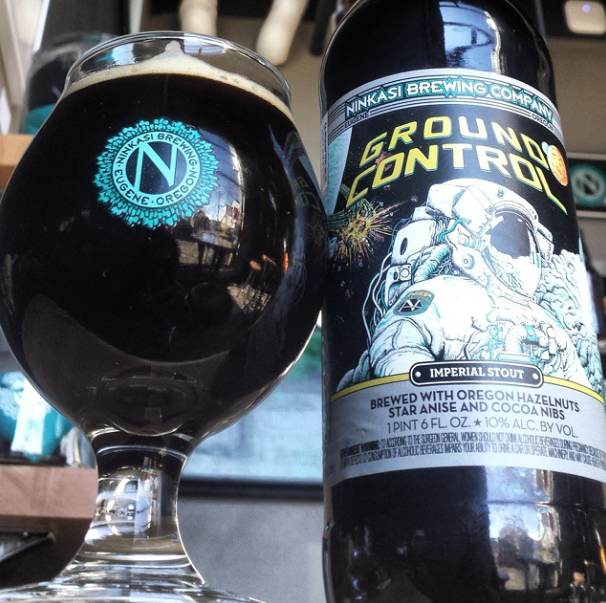 This past summer, Ninkasi Brewing unveiled the Ninkasi Space Program (NSP). The goal? Send yeast to space and back, and use it in a new beer.
The first mission of NSP took flight with a rocket that was launched by the Civilian Space eXploration Team (CSXT) and Team Hybriddyne from Spaceport America. 16 vials of brewer's yeast were packed on the first flight. Unfortunately, the payload was lost in Nevada's Black Rock Desert for 27 days, and the yeast perished.
In October of 2014, six more vials of brewer's yeast was sent 77.3 miles upward, and back to Earth safely. Neil Armstrong would have been proud.
"After almost two years of research, development, lab time, and two separate rocket launches to garner space yeast, we have finally completed our mission," says Nikos Ridge, Ninkasi CEO and co-founder. "It was a project born out of passionate people coming together to try something new and we can't wait to share it with the world."
The result is Ninkasi Ground Control, an imperial stout brewed with yeast that has touched the stars.
Ninkasi Ground Control is nuanced Oregon hazelnuts, star anise and cocoa nibs. The brewery is "launching" the new offering on April 13, 2015 in 22oz bottles.
Style: Imperial Stout (w/ Hazelnuts, Star Anise, Cocoa Nibs)
Hops: Apollo, Bravo, Comet (See a theme?)
Malt: 2-Row Pale, Black, Chocolate, Munich, Crystal, Honey, Special Roast, Peated
Availability: 22oz Bottles
Distribution: AK, AZ, CA, CO, ID, NV, OR, WA. Canada: Alberta, BC, Vancouver
10% ABV, 80 IBUs
Fun fact: Eugene, Oregon based Neal Williams is the artist behind the Ground Control label, whose works include concert posters for Queens of the Stone Age, Dave Matthew Band, Interpol, and The Head & The Heart. Image via Ninkasi Brewing.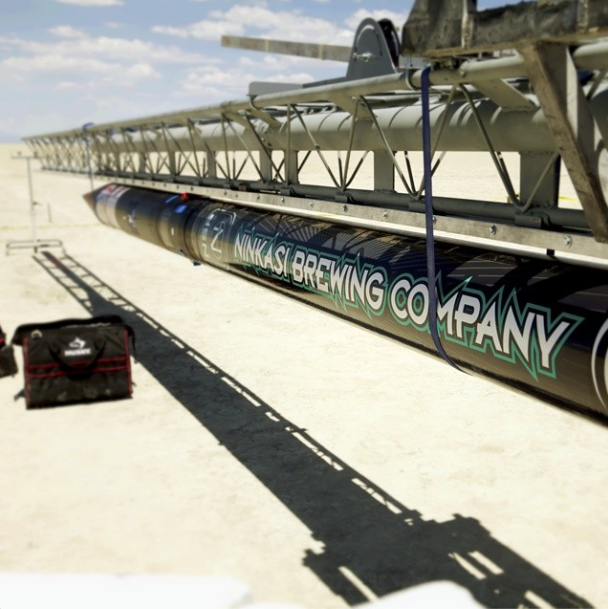 This week, Ninkasi Brewing is sending yeast to space to check viability in cold/weightless environments. The big idea, is to not only brew a terrestrial beer using the space yeast, but perhaps one day brew a full beer in space.
This rocket will shoot the yeast into orbit at 5x the speed of sound (at sea level, that's 1,701.45 m/s or 3806.04 mph. 16 strains are aboard the rocket. 
Don't ya just love craft beer? Video to follow…
Below: The above rocket, headed skyward.