Topic Archives:
New Holland Hatter Series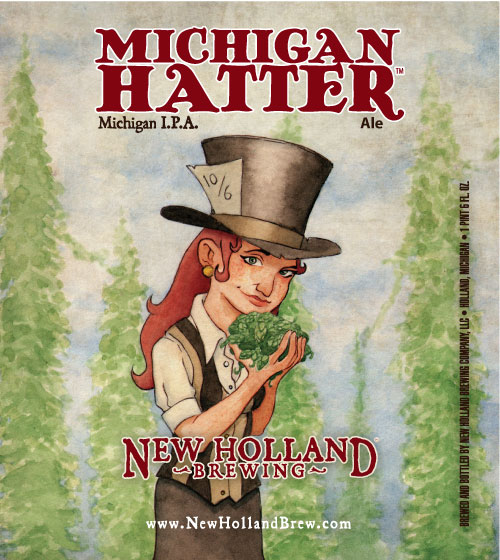 The newest "Hatter" from New Holland Brewing celebrates Michigan and its local ingredients. This IPA celebrates the local agriculture, showing off "Mitten" grown cascade hops from the Itelanau Peninsula in the upper part of the state.
Michigan Hatter celebrates our local agriculture with its Michigan-grown Cascade hops from the Itelanau Peninsula. Bright and aromatic, with delicious malt notes underneath a citrusy showcase of hops.
Style: IPA
Availability: 750ml bottles
Arrival: TBA
?? ABV