Topic Archives:
New Glarus R&D Series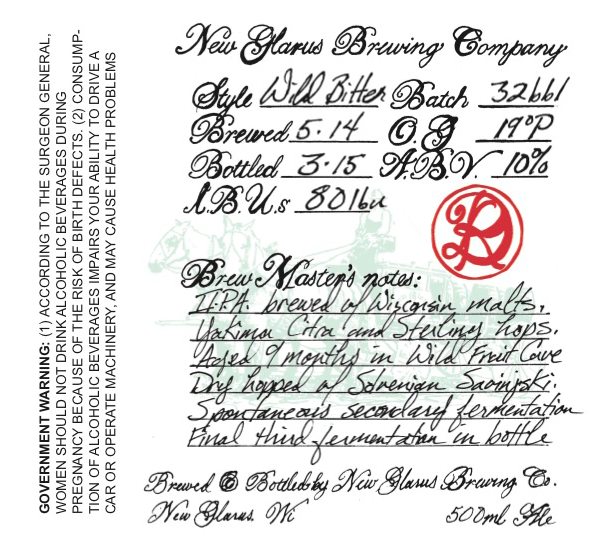 New Glarus Wild Bitter is the brewery's next R&D offering, coming in May.
New Glarus Wild Bitter is an IPA, is  aged for nine months in the brewery's Wild Fruit Cave, dry hopped with Slovenian Savinjski hops, then followed by spontaneous secondary fermentation. A final third fermentation happened in the bottle.
Wild Bitter will be released at New Glarus on May 7th-9th. Two bottle limit per person, per day.
Style: American Wild Ale
Hops: Citra, Sterling, Savinjski
Availability: 500ml bottles. Limited Release.
Release: 5/7/15
10% ABV