Topic Archives:
Long Trail Brewmaster Series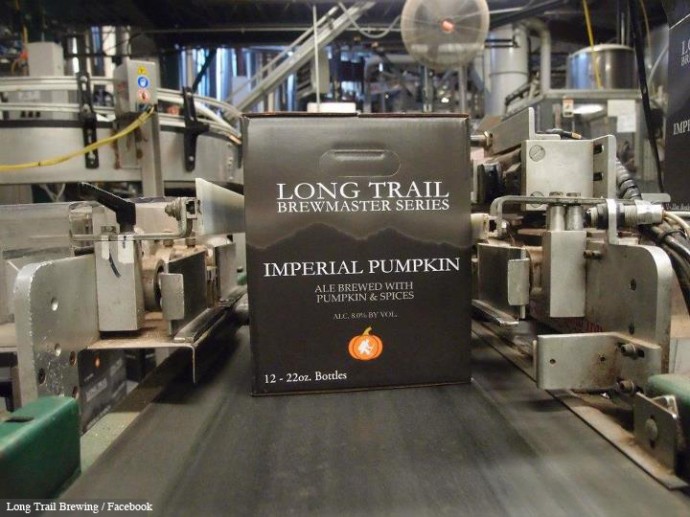 Long Trail Brewing is ready to shop Imperial Pumpkin. The beer joins Long Trail's Brewmaster Series. Imperial Pumpkin base is an English strong ale, with spices & pumpkin added.
Long Trail Imperial Pumpkin Ale is the latest introduction to the Long Trail Brewmaster Series. This limited release seasonal treat is small batch brewed with pumpkins, cinnamon, ginger, nutmeg, and cloves with increased malts and a touch of bitterness for the perfect balance.
Style: Pumpkin Ale (w/ Pumpkin, Cinnamon, Ginger, Nutmeg, Clove)
Hops: Nugget, Mt. Hood, Willamette
Malts: 2-Row, Wheat, Caramel 80L, and Caramunich malt
Arrival: August, 2012
8% ABV