Topic Archives:
Lime Leaf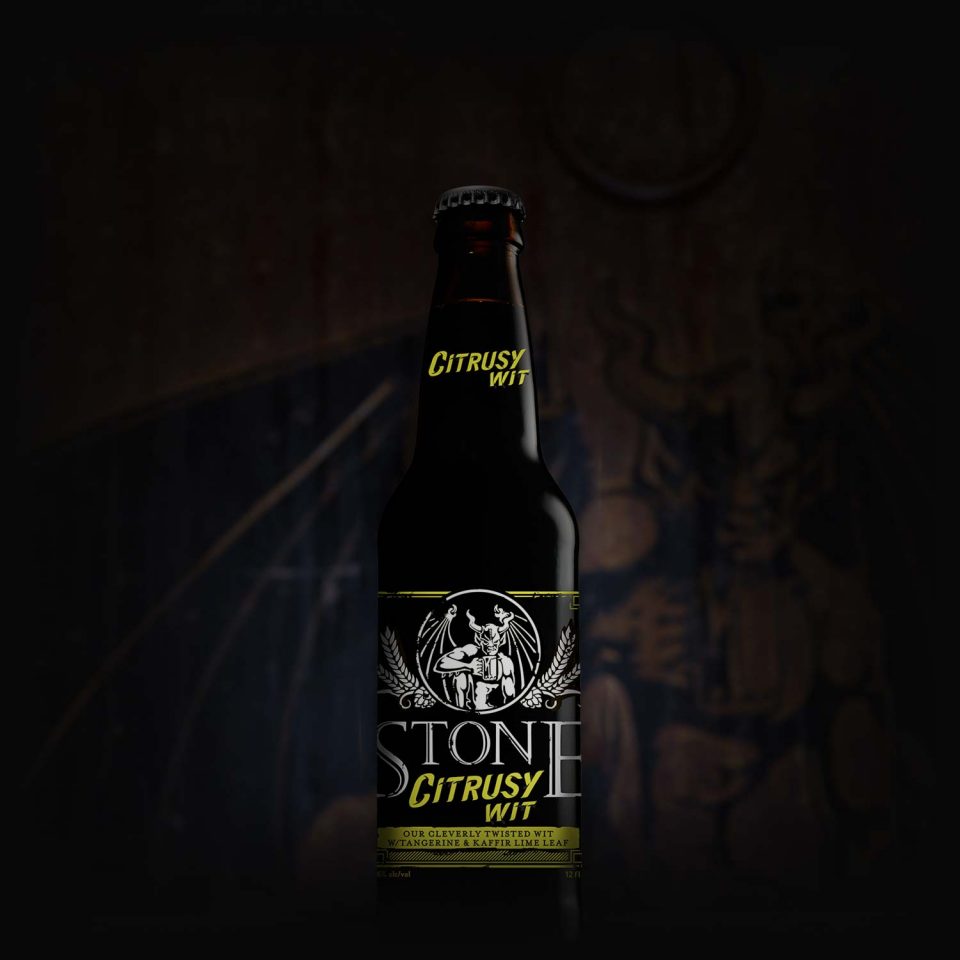 Stone Citrusy Wit, a new seasonal (and a little departure from Stone's beaten path) is hitting shelves nationally.
There is no doubting how much Stone Brewing loves hops. (The brewery's other seasonal, Mocha IPA just hit shelves too. It's hoppy, of course.) As for Stone Citrusy Wit, don't look for orange peel. Look for tangerines and kaffir lime leaf. Combine that with a fruit/citrus forward hop bill and you've create this new seasonal.
When it comes to our beers and the ingredients we use, we give a wit. So rather than spinning just the same fruit wheel of the classic orange peel, we punched up our wit with the dynamic duo of tangerine and kaffir lime leaf. The fruit-forward aromatics and flavors are perfectly balanced, so you don't have to bother adding a slice (or leaf) to the rim of your glass. Even with this lack of unnecessary garnish, you won't find an absence of intense fruit. In fact, each dryly refreshing, citrusy sip of this coriander-spiced, tangerine-infused, Mandarina Bavaria-hopped creation will satisfy even the most hardcore fan.
Stone Citrusy Wit hits shelves in June across the brewery's entire distribution network.
Style: Witbier (w/ Lime Leaves, Tangerines)
Hops: Magnum, Amarillo, Centennial, Mandarina Bavaria
Availability: 12oz Bottles, Draft. Seasonal
Debut: June, 2016
5.3% ABV, 35 IBUs
Read more: Stone Brewing