Topic Archives:
Left Hand Big Mo Series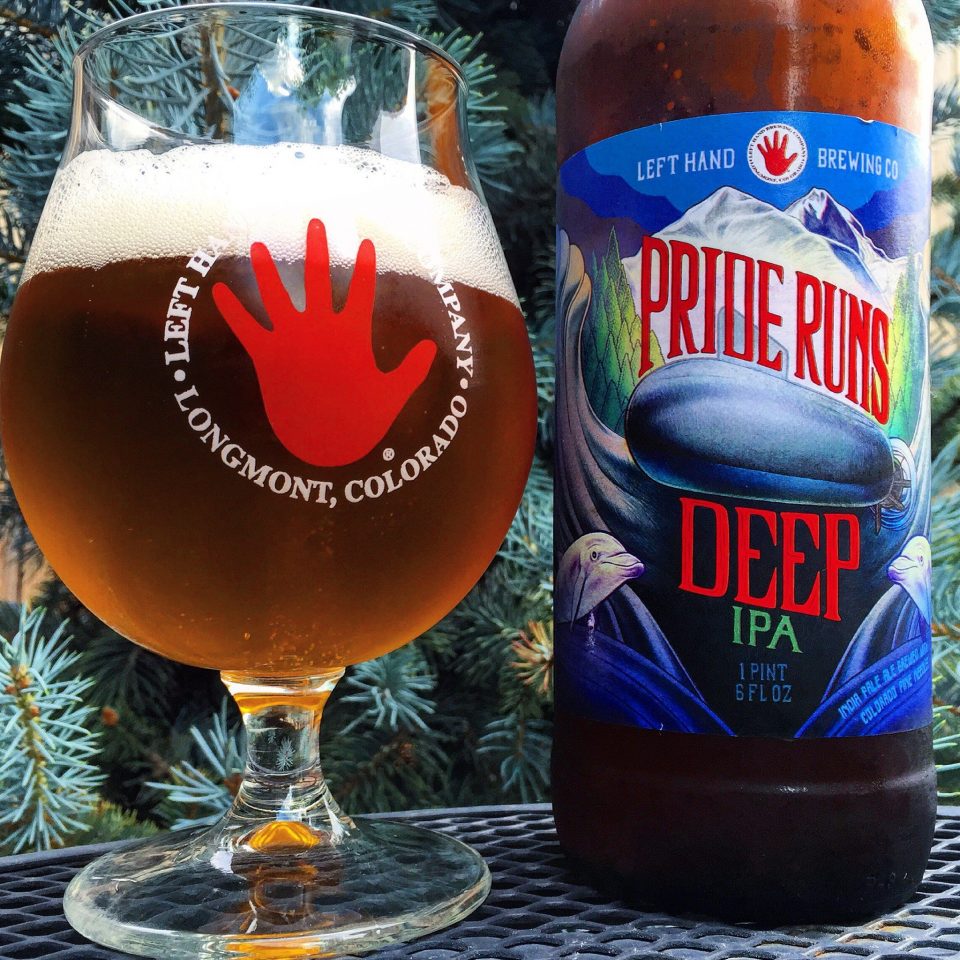 Left Hand Pride Runs Deep debuts as we cross into July. Part of the brewery's Big Mo Series.
Colorado spruce tips headline this new India pale ale. Brewed in support of the USS Colorado Commissioning Committee. The attack submarine spends months at a time under water, with a crew of 134 officers and crew.
Pride runs deep is brewed in recognition of the men and women who proudly serve our country. From the highest peaks to the debts of the world's oceans, they serve to protect our freedom. Proceeds support civilian organizations that help to support military families.
Left Hand Pride Runs Deep debuts on June 29th, at Denver's Falling Rock Tap House. Proceeds will help support the Committee, funding commissioning events and supporting the crew. More information on the Committee can be found at http://usscoloradocommittee.org/.
Style: IPA (w/ Spruce Tips)
Availability: 22oz Bottles, Draft. Limited release.
Debut: Late June, 2016
6.8% ABV
Pic: Left Hand Brewing