Topic Archives:
Jasmine Flower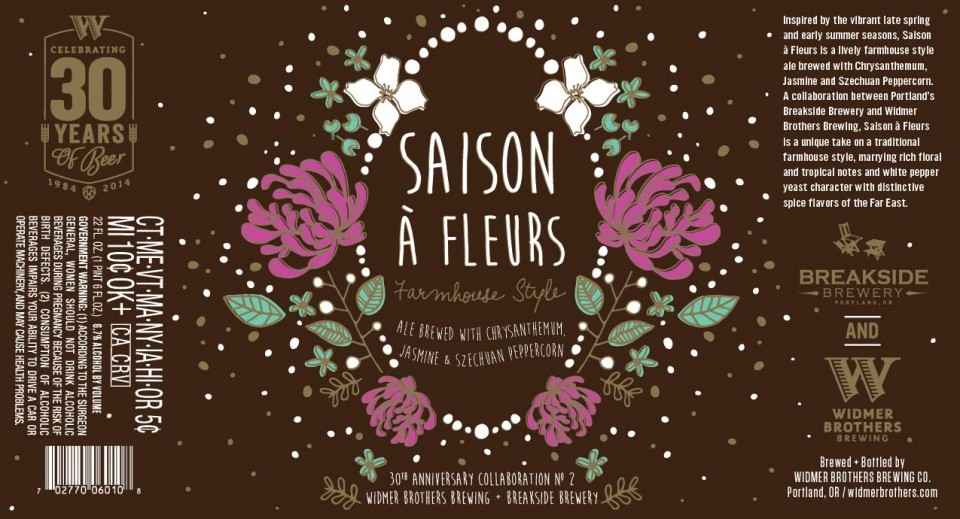 While craft breweries are popping up across the U.S., some breweries have been doing this for 30 years. Widmer Brothers Brewing (Portland, OR) has been at it for three decades, setting new standards for craft beer in the world. A series of collaborations is planned to mark the occasion, like this new saison.
Widmer Brothers Saison à Fleurs is brewed with Portland's Breakside Brewery. The farmhouse style ale features chrysanthemum, jasmine, and Szechuan peppercorns.
Inspired by the vibrant late spring and early summer seasons, Saison Fieurs Is a lively farmhouse style ale brewed with Chrysanthemum, Jasmine and Szechuan Peppercorn.  A collaboration between Portland's Breakside Brewery and Widmer Brothers Brewing, Salson a Fieurs Is a unique take on a traditional farmhouse style, marrying rich floral and tropical notes and white pepper yeast character with distinctive spice flavors of the Far East.
Widmer Brothers Saison a Fleurs will be available in 22oz bottles across currently serviced markets.
Style: Saison (w/ Chrysanthemum, Jasmine, Szechuan Peppercorn)
Availability: 22oz Bombers
Arrival: TBA
6.7% ABV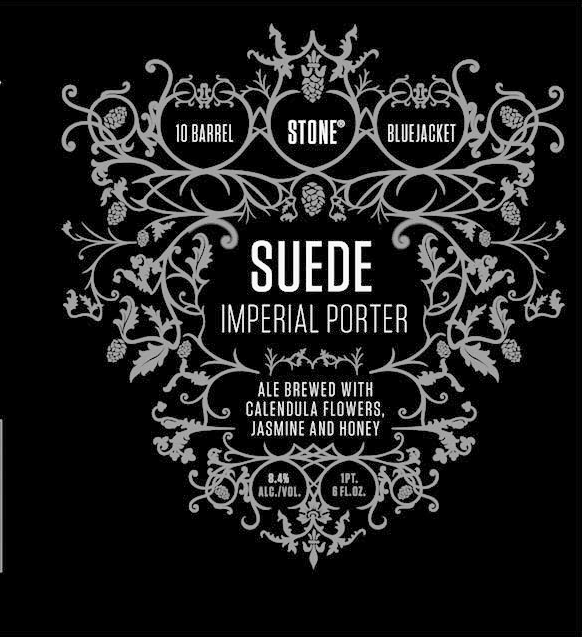 Behold the next Stone Brewing Co Collaboration – Suede. For this release, Stone's Mitch Steele teams up with Megan O'Leary Parisi of Bluejacket in D.C., and Tonya Cornell from 10 Barrel Brewing in Bend, OR.   The cross country melding of brewers minds finds them creating an imperial porter with avocado honey, plus jasmine and calendula flowers from Stone Farms.  The result? Suede is described by their creators as "soft and seductive" and an "all season wonder."
A formal announce is to follow from Stone. Look for this new edition in the coming months.
Style: Imperial Porter (w/ Jasmine Flowers, Calendula Flowers, Honey)
Availability: 22oz bombers, Draft
Arrival: TBA
8.4% ABV