Topic Archives:
Jailhouse Solitary Confinement Series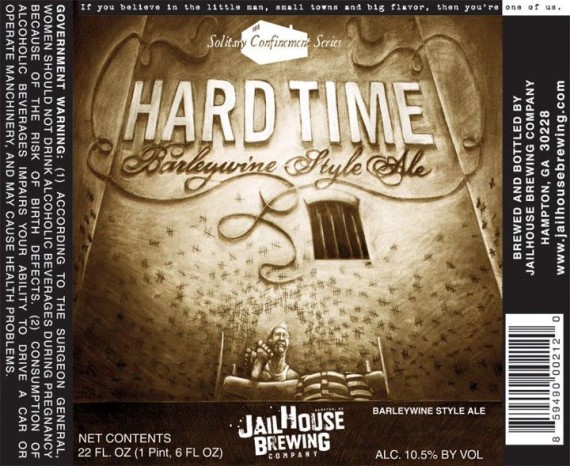 Jailhouse Brewing will be shipping Hard Time Barleywine this week.  Hard Time is the brewery's first barleywine style ale, clocking in at 10.5% abv making it one of the brewery's biggest yet.  Look for it on shelves and tap handles in the next 7 days.
Style: Barleywine
Availability: 22oz bombers, Draft. (5.2 gal kegs)
Arrival: Mid-March, 2012
10.5% ABV 
Hard Time joins the Solitary Confinement Series.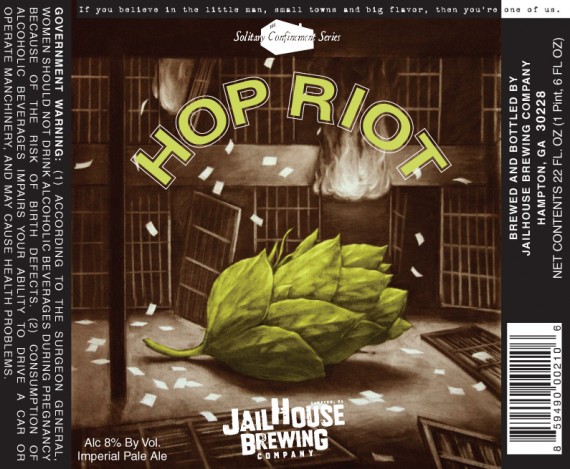 As mentioned before, Jailhouse Brewing (Hampton, GA) is adding an imperial IPA – Hop Riot. Riot will be based of the Midnight Special black IPA recipe.  For this release and the many to follow, brewmaster Glen Golden will balance the releases for both draft AND bottle.  This hoppy rioter is part of the Solitary Confinement Series.
Style: Imperial IPA
Availability: 22oz bottles, Draft.
Arrival: January, 2012
8% ABV