Topic Archives:
Jailhouse Brewing Justice Series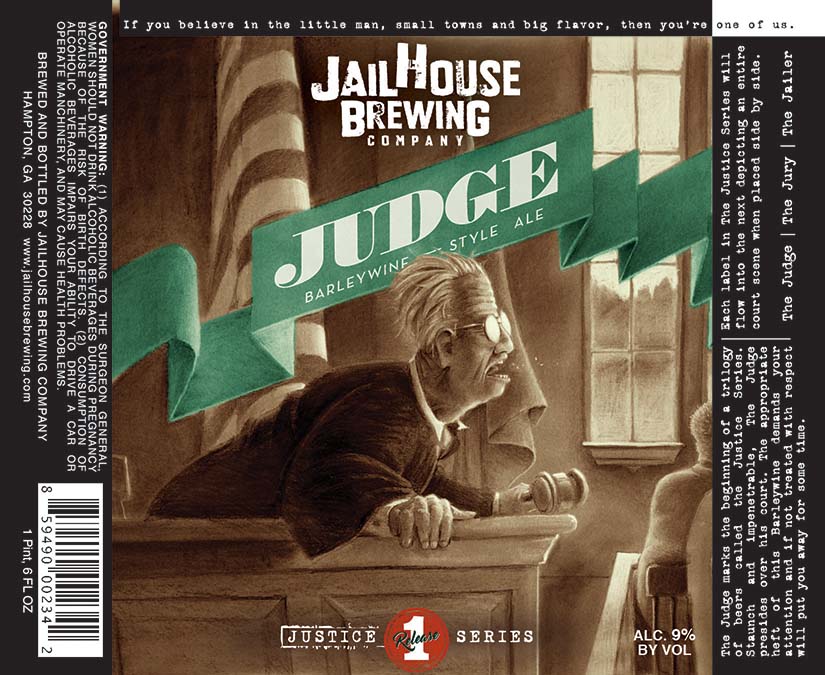 Jailhouse Judge will be the first beer in the brewery's new Justice Series.
Just like a southern judge, this beer is tough, a 9% ABV barleywine. It's big, no question about it. Per Glenn Golden, Jailhouse founder, the barleywine leans American-style, since it is dry-hopped. Judge has a really great balance and mouthfeel with a little cooked caramel flavor.
The Judge market the beginning of a trilogy of beers called the Justice Series. Staunch and impenetrable, The Judge presides over his court. The appropriate heft of this Barleywine demands your attention and if not treated with respect will put you away for some time.
Jailhouse Judge is a 22 ounce bottle and draft offering.
Style: Barleywine
Availability: 22oz Bombers, Draft
Release: Mid-March, 2016
9% ABV