Topic Archives:
India Pale Lager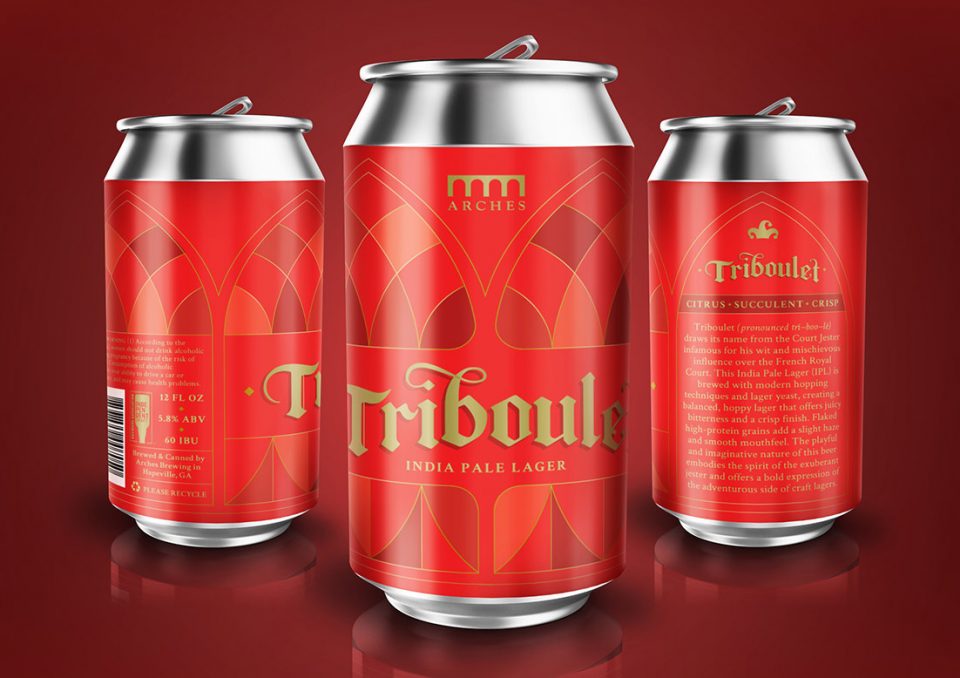 Arches Brewing Triboulet, an India pale lager debuts on Friday. 
Just seconds south of Atlanta, near the world's busiest airport, lies Georgia's only lager brewery. Their approach has turned some of their biggest skeptics into fans. Coming up this weekend is their latest creation, a lager/India pale ale hybrid known as Triboulet.
Arches Brewing Triboulet is the brewery's first hop-forward lager, a blend of lager yeast and modern (IPA) hopping techniques. Per the brewery, the end result is "a balanced hoppy lager with juicy bitterness and a crisp finish. Flaked high-protein grains add a slight haze and smooth mouthfeel."
Arches Brewing Triboulet will available in 12-ounce cans and draft at the brewery on Friday, October 12th.
Style: India Pale Lager
Availability: 12oz Cans, Draft. Brewery-Only.
Debut: 10/12/18
5.8% ABV, 60 IBUs