Topic Archives:
India Brown Ale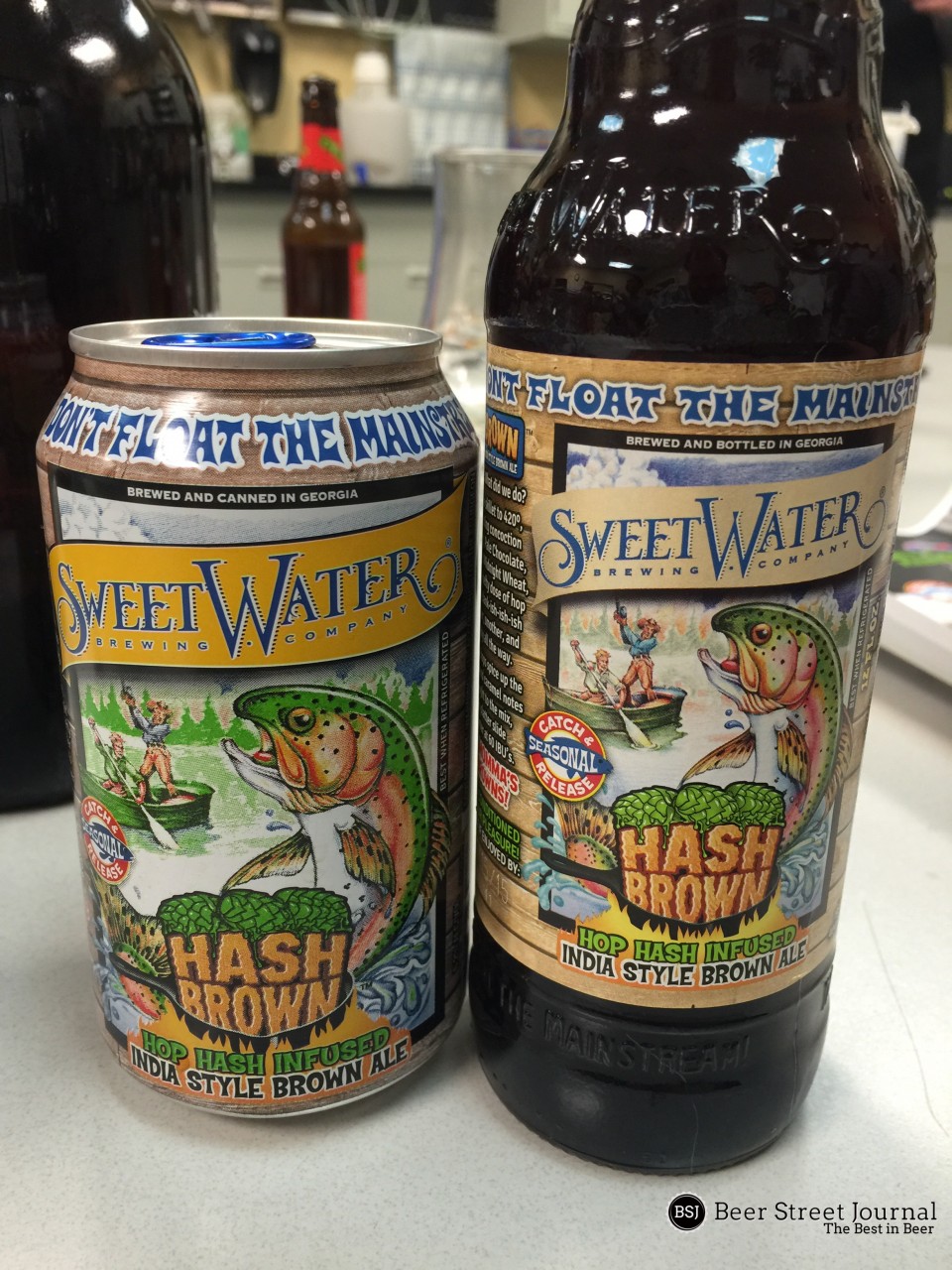 SweetWater Hash Brown has returned to the Atlanta, Georgia brewery's lineup this week.
Those of you familiar with SweetWater's hoppy lineup, will know this beer started with Dank Tank release Johnny Hash. That imperial IPA made use of Citra hop hash (the potent dust that is left behind after hops are pelletized). Johnny Hash was so well received, SweetWater created their own blend of hash, and now sell it year round as SweetWater Hop Hash (just ask Diggs.)
Why stop there? SweetWater Hash Brown is here to help you transition to cooler weather. Building off a familiar brown ale recipe, SweetWater added malts that compliment the bold hop hash flavor. The result is a very hoppy brown ale, aka India brown ale, that smashes two styles together to get a sum greater than its parts.
Oh me oh my-. What did we do? We fired up the skillet to 420 degrees, tossed in a sizzling concoction of 2-Row, Wheat, Pale Chocolate, Cara-Brown, and Midnight Wheat, then added in a hefty dose of hop hash and other dank-ish-ish-ish fixins to scatter, smother, and cover this baby all the way. Resiny, citrusy hops spice up the rich chocolate and caramel notes the malt brought to the mix, making this platter slide down the counter at 60 IBU's.
SweetWater Hash Brown is now shipping 12oz cans, bottles and draft. Scattered, smothered, and covered indeed.
Style: India Brown Ale
Availability: 12oz Cans, 12oz Bottles, Draft. Seasonal Release.
Latest Release: Early August, 2016
6.2% ABV
SweetWater's Latest Dank Tank: Johnny Hash from BeerStreetJournal.com on Vimeo.
Terrapin Brewing will not be brewing Sunray Wheat in 2012.   Sunray is an unfiltered wheat beer brewed with Georgia Tupelo Honey that was their summer seasonal through this year.
Hop Karma, an india brown ale, will become a  6-month seasonal, part of the Seasonal Sessions Series (alongside Pumpkinfest & Moo Hoo.)