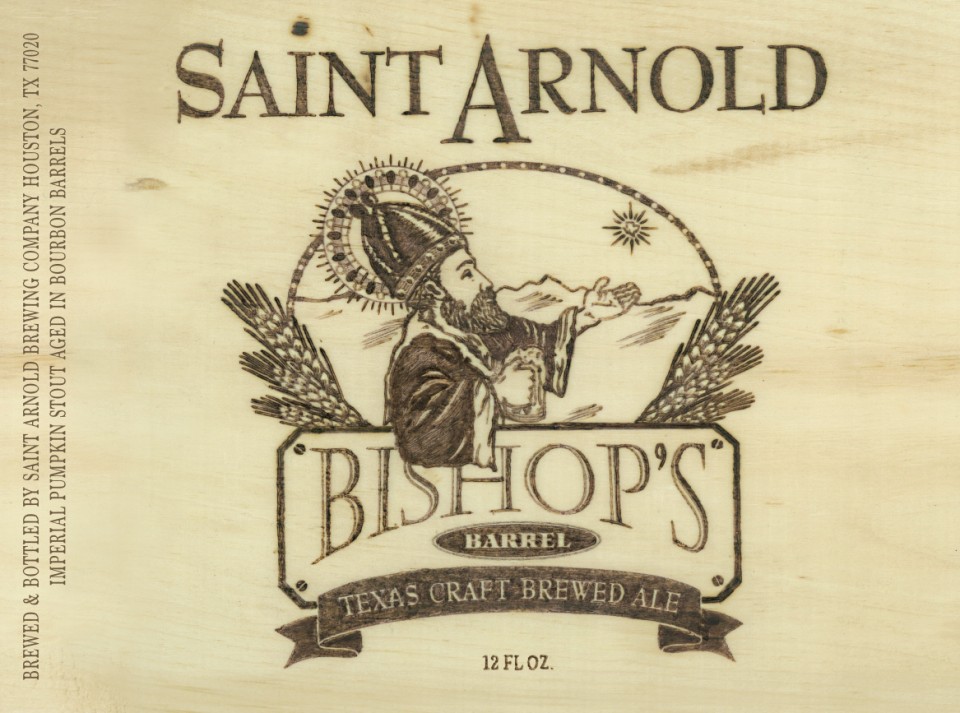 Saint Arnold unveiled the latest Bishop's Barrel release today -No. 17.
The Bishop's Barrel releases are some of the most coveted by the brewery. Each release is barrel aged, each base beer partnered with the unique barrel characteristics. Each release focus on the symbiotic relationship with barrel and beer.
Saint Arnold Bishop's Barrel 17 is a an adambier, a historic malt-forward beer hailing from Dormund, Germany. Brewery fans originally saw this beer as Divine Reserve Release 16. The big bodied adambier was brewed with a touch of smoked malt.
For the past 11 months, the beer has been aging in Woodford Reserve Bourbon Barrels.
…The smoke from the base beer is subtle, and as it warms up, it becomes more in balance with the rest of the flavors. The wood character blends well with the smoked malt. At first sip, the honey and chocolate are well balanced, with the whiskey finishing it off. The smoke provides just enough to balance the sweetness…
Saint Arnold Bishop's Barrel 17 is available starting March 27th, in 12 ounce bottles.
Style: Adambier (Barrel Aged. Bourbon.)
Availability: 12oz Bottles
Debut: 3/17/17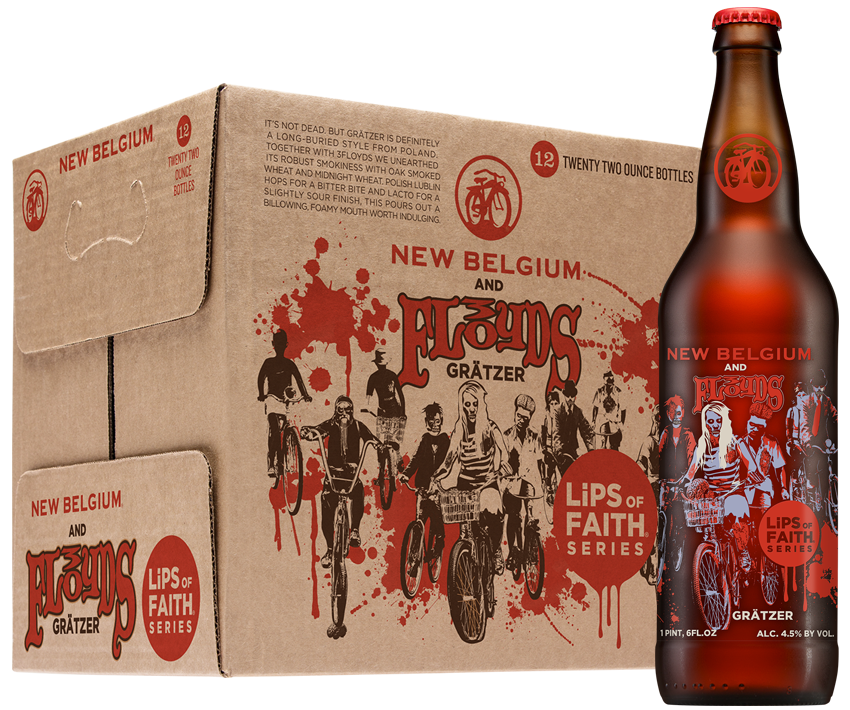 Hitting shelves now is a new Lips of Faith release from New Belgium. For this offering, the brewery teamed up with Three Floyds to make hard to come by , smokey Polish style offering. The beer is gratzer, featured oak-smoked wheat.
It's not dead, but Gratzer is definitely a long-buried style from Poland. And together with 3Floyds we have unearthed the best of beer zombies. Full of bold flavors from oak-smoked wheat, and along with Midnight Wheat, this beer presents a pure black pour. A subtle, spicy note from the Polish Lublin hops hides in the aroma, just below the dark and smoky surface. Despite all appearances, the Gratzer is very drinkable at 4.5% ABV, and walks itself with a nice, light body. Cheers to drinking smoky, undead beers. Prost!
Style: Gratzer
Hops: Target, Polish Lublin
Malts: Pale, Midnight Wheat, Oak-Smoked Wheat
Availability: 22oz Bombers, Draft. June, 2014
4.5% ABV