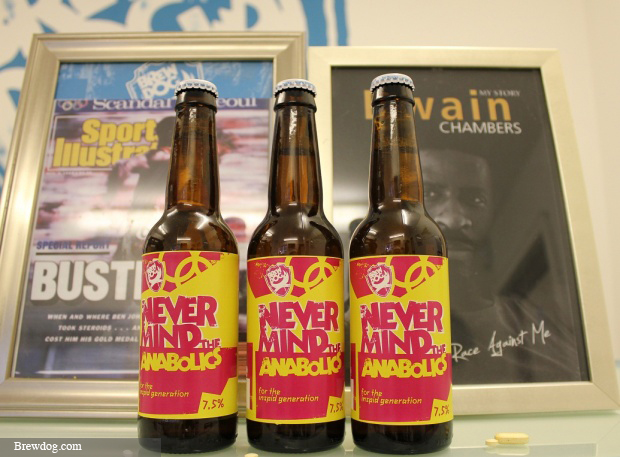 How about a beer brewed with creatine, guarana, ginseng, gingo, maca powder, matcha tea, and kola nut. How about a beer that makes empty promises about performance enhancement? That's Brewdog's newest beer Never Mind The Anabolics. All those "additives" are a part of a 6.5% ABV IPA brewed in honor of the London Olympics, just days away.
Why waste time training hard? This little beauty does the hard work for you. Guaranteed to boost your sporting ability in an almost completely legal way. Most of the performance enhancing additives we infused into this ale are banned for professional athletes. But winning by any possible means is the name of the game here.
I'm sure the name is a tiny homage to the Sex Pistols only studio they ever produced back in 1993. Back in April, Brewdog launched a beer boasting viagra as an additive to help Prince Willy's "willy."
The beer is for sale online, and will hit Brewdog bars in the UK this weekend. $7 (US).