Topic Archives:
Ginger Beer
Sam Adams Ginger Beer looks to be in the Boston brewery's future.
What was once a traditionally non-alcoholic brew has gained a good bit of popularity in the United States as an alcoholic beverage.
Recent industry releases in the ginger beer category include Not Your Father's Ginger Ale, and Nashville brewed Wild Ginger.
While ginger beer may seem like a unique niche in the alcohol market, Boston Beer Company is no stranger to experimentation. In addition to their successful Boston Lager and various IPA's, the brewery has made everything from mead to radlers as well as launched the Nitro Can Series. All on top of releasing one of the most expensive beers in the American market – Utopias.
Sam Adams Ginger Beer is slated to be a limited release. The brewery has not yet announced this offering.
Style: Ginger Beer
Availability: 12oz Bottles, Draft.
Debut: TBA
6% ABV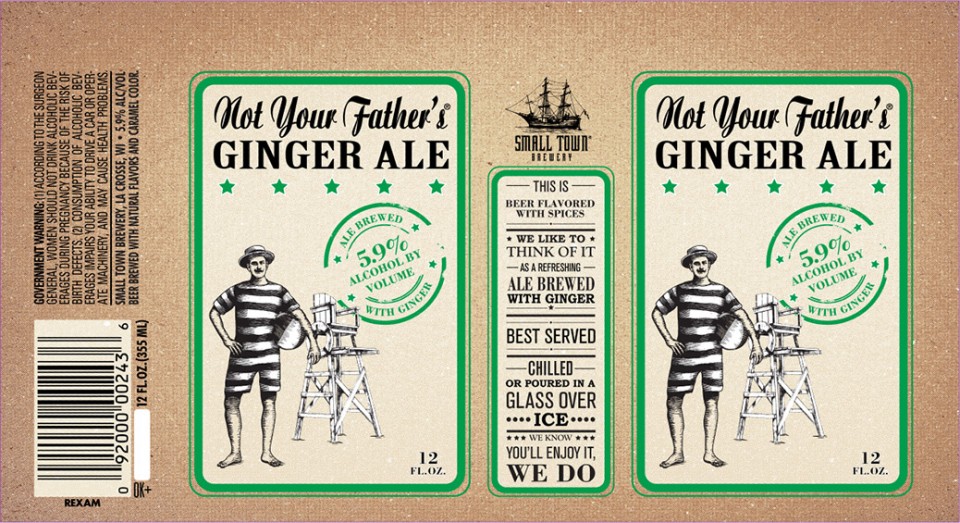 Not Your Fathers Ginger Ale is now available from Small Town Brewery.
Small Town Brewery is owned and operated by Tim Kovac, and made national headlines with the launch of Not Your Fathers Root Beer. The booze meets dessert brand has made millions this year as it has been rolling out nationally.
The next innovation is a ginger ale/addition is now available – Not Your Fathers Ginger Ale. A 5.9% alcohol by volume ginger beer meant to be served over ice. (Or with bourbon if it were us.) This new brand extension – described as "gruit-inspired botanical beer brewed with ginger", is suggested for use Dark & Stormy & Moscow Mule cocktails.
We like to think of it as a refreshing ale brewed with ginger.
Not Your Fathers Ginger Ale is rolling out in 40 states through Pabst distributors, and nationally by February, 2016. ERP is $10.99/6 pack.
Style: Ginger Beer
Availability: 12oz Bottles, Cans
Release: November, 2015
5.9% ABV