Topic Archives:
Flanders Oud Bruin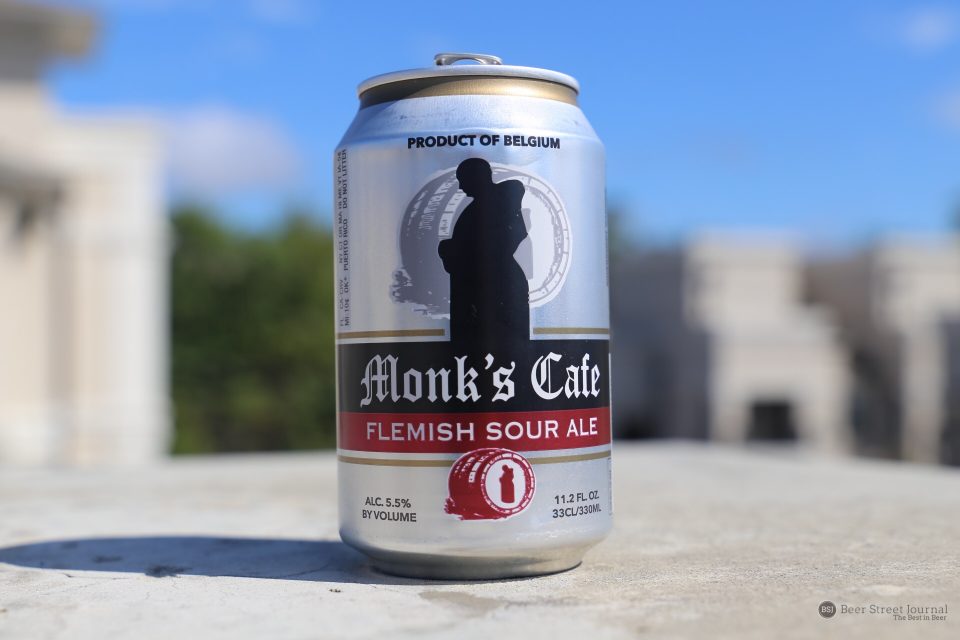 Sour and wild ales are on fire these days in the U.S., a trend that couldn't make us any happier. In a land of new sours appearing daily, a tried and true (dare we say – old school) sour beer is sporting a new outfit these days – cans.
Monk's Cafe Flemish Sour Ale dates back to 2002. Tom Peters, owner of the famous Philadelphia beer bar by the same name, prompted this beer's existence stateside. Peters convinced Belgian brewery Van Steenberge to bottle their BIOS – Vlaamse Bourgogne, an oak-aged sour brown ale and one of the oldest recipes in the brewery's 300 year-plus history, as a private label.
Since then, the desire for Monk's Cafe has grown beyond the walls of the Philadelphia establishment to national distribution through beer importers, Global Beer Network.
It may be a old world recipe, but that hasn't stopped Monk's Cafe from donning aluminum alongside so many of America's beers.
Monk's Cafe has always been a classic to us. It's great to see it in cans. The price point is fantastic as well. Retail on just one of the the 12 ounce cans is around $3.00.
Style: Flanders Oud Bruin
Availability: 11.2oz Cans, 11.2 Bottles, 25.4oz Bottles, Draft.
5.5% ABV