Topic Archives:
Fernet Barrels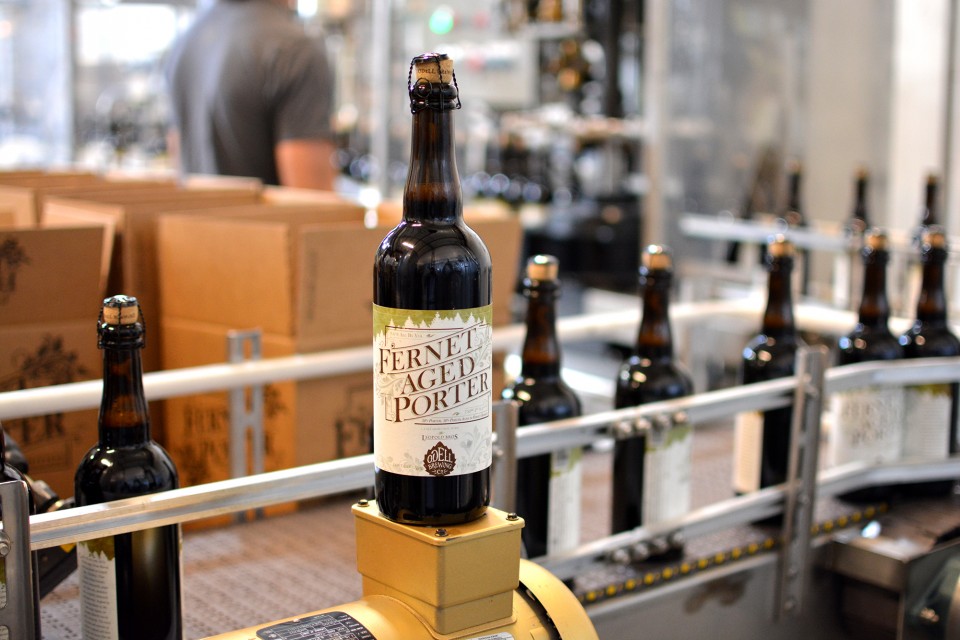 Odell Brewing Co (Fort Collins, CO) is ready to release Fernet Aged Porter for the second time. The unique porter is a collaboration with Denver based Leopold Bros. Distillery. Fernet is a dark minty liqueur made with herbs & spices and aged in oak barrels. Leopold Bros. creates their version of Fernet with lavender, honeysuckle, ginger root, bitter aloe, dandelion root, rose petals, chamomile, and peppermint.
The roasty chocolate malt character of the beer is infused with hints of mint and licorice from the herb soaked oak, creating a decadent flavor and aroma.
Odell Fernet Aged Porter will be available in 750ml bottles, corked & caged.
Style: Porter (Barrel Aged, Fernet Barrels)
Availability: 750 ml bottles
Arrival: January, 2015 (2nd Release)
9.8% ABV
Image via Odell Brewing