Topic Archives:
Fennel Seed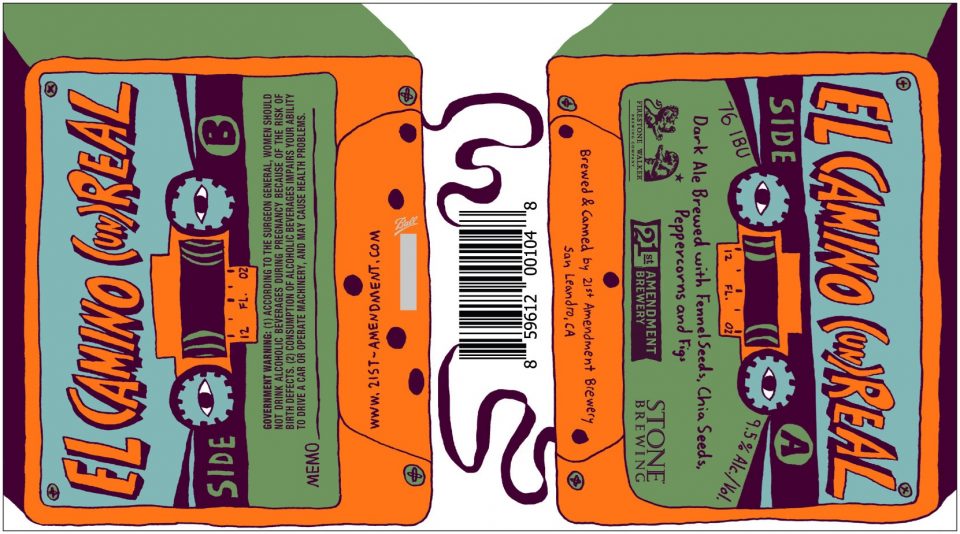 21st Amendment El Camino (Un) Real, a three way collaboration with Firestone Walker and Stone Brewing will soon return.
The last time the world saw this collaboration was in 2011, when Stone Brewing released 12 ounce bottles of the unique beer. El Camino (Un) Real is a dark ale, brewed with fennel seeds, chia seeds, peppercorns and figs.
The name plays a massive importance in this beer. El Camino Real is a 600 mile stretch of road in California that connects 21 Spanish Missions. Missionaries and Native Americans grew crops like chia and fennel along the stretch. 21st Amendment El Camino (Un) Real brings three California breweries together in one can, plus a little history to boot.
Offering a glimpse into what many feel is the "real" California, the El Camino Real wends through the state's coastline, mountains, fertile farming valleys, and traffic-heavy urban and suburban areas. And of course, you'll also find the 21 California Missions, reminders of Father Junípero Serra's and the Spanish missionaries' attempts to convert the indigenous California residents to Catholicism.
21st Amendment El Camino (Un) Real is a 12 ounce can and draft release. Cans debuted at the brewery's taproom the week of October 17th. National distribution to follow.
Style:            (w/ Fennel Seeds, Chia Seeds, Peppercorns, Figs)
Availability: 12oz Cans, Draft.
Debut: Mid-October, 2016
9.5% ABV, 76 IBUs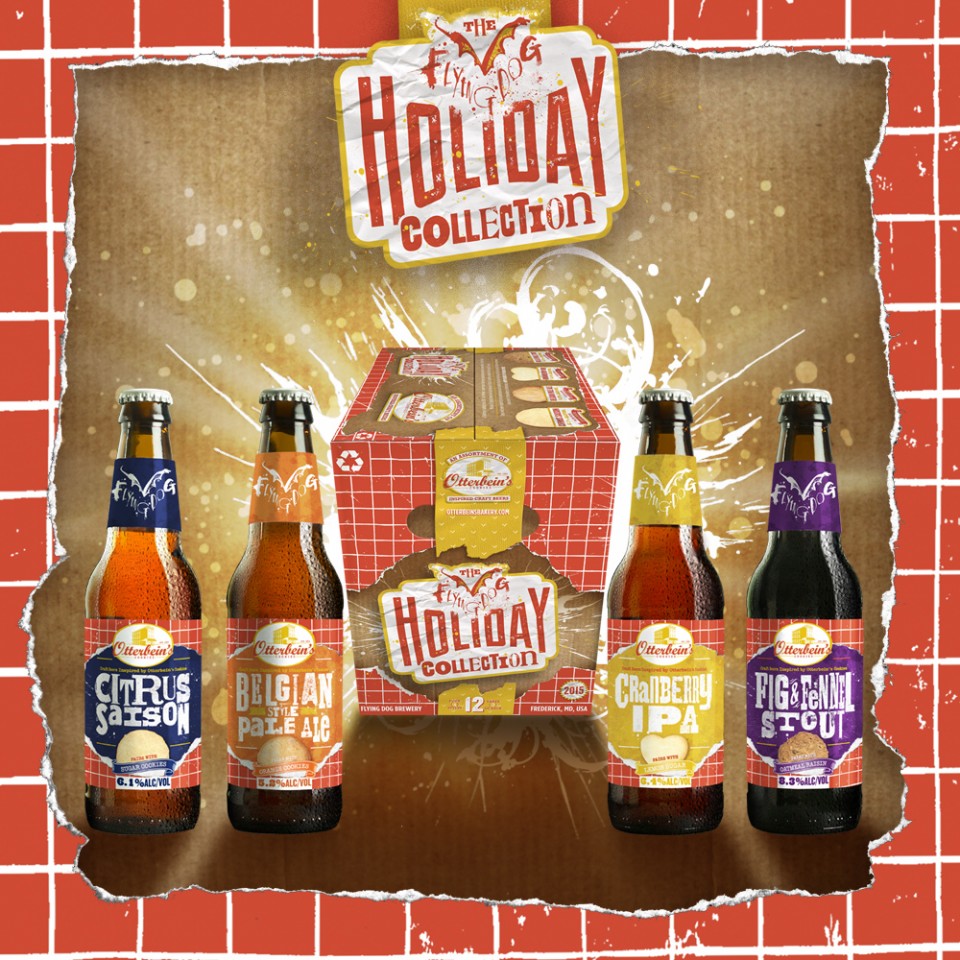 Flying Dog Brewery partnered with Baltimore based Otterbein's Bakery last year, and created cookie themed/based beers for the 2014 holiday season.
The Flying Dog Holiday Collection 2015 features four new cookie-inspired beers. This year's beer and cookie combos include:
Citrus Saison with Sugar Cookies
Belgian Pale Ale with Orange White Chocolate Chip Cookies
Cranberry IPA with Lemon Cookies
Fig and Fennel Stout with Oatmeal Raisin Cookies
Flying Dog Holiday Collection 2015 will be available in 12 packs, in Maryland, Washington D.C., and Northern Virginia. Tap room visitors can have a first taste on November 5th.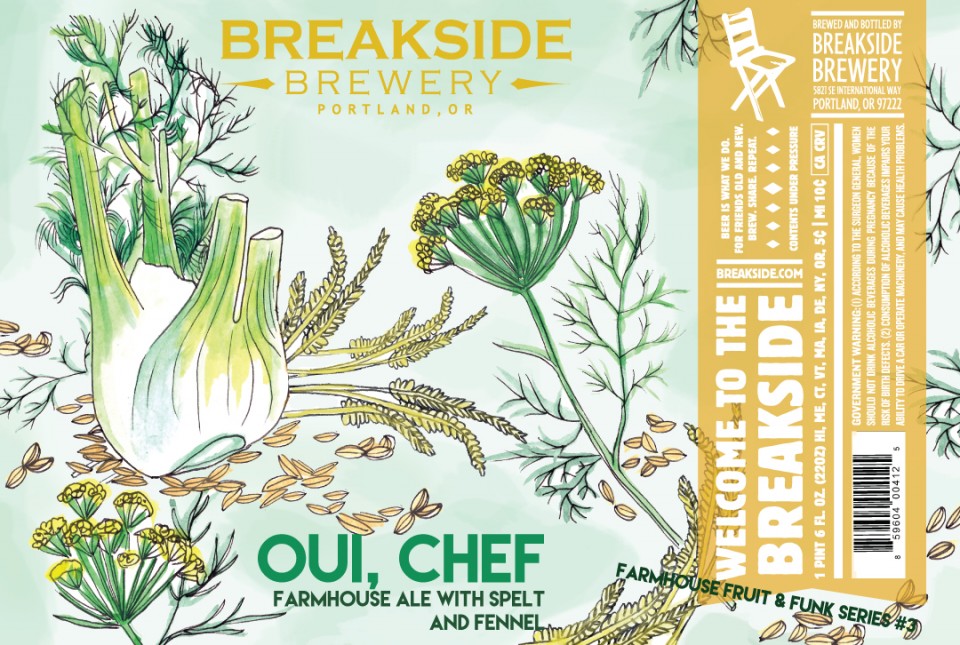 Breakside Oui, Chef joins the brewery's Farmhouse, Fruit and Funk Series. Each release in the series is a funky offering available for two months,  showcasing non-traditional ingredients.
Oui, Chef is a straw-colored farmhouse ale brewed with European spelt and two types of fennel. We use both fennel seed and fennel pollen at different points in the brewing process to layer in the complex savory and herbal notes from the spice. Originally brewed as part of our Chef Collaboration series in 2012, this beer was designed by our brewers and Chef Gabriel Rucker of Le Pigeon Restaurant in Portland.
Breakside Oui, Chef is has just released on draft. 22oz Bottles in June.
Style: Farmhouse Ale (w/ Fennel Seed, Fennel Pollen)
Hops: Cascade
Malts: German Pilsner and Spelt, Crystal 15L
Release: Draft (Current), 22oz Bottles (June, 2015)
6.9%ABV, 34 IBU