Topic Archives:
Fennel Pollen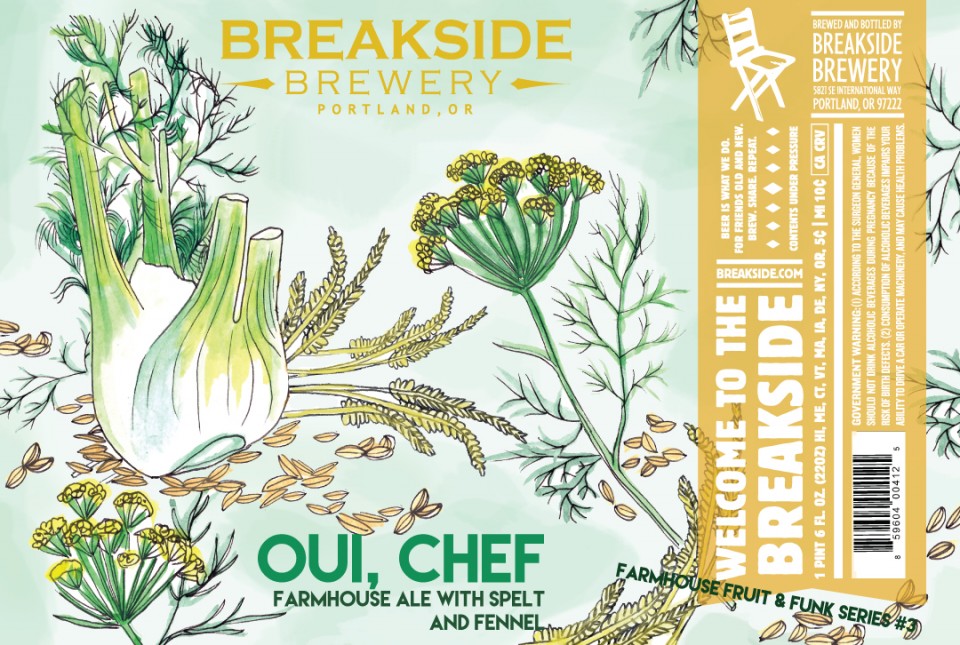 Breakside Oui, Chef joins the brewery's Farmhouse, Fruit and Funk Series. Each release in the series is a funky offering available for two months,  showcasing non-traditional ingredients.
Oui, Chef is a straw-colored farmhouse ale brewed with European spelt and two types of fennel. We use both fennel seed and fennel pollen at different points in the brewing process to layer in the complex savory and herbal notes from the spice. Originally brewed as part of our Chef Collaboration series in 2012, this beer was designed by our brewers and Chef Gabriel Rucker of Le Pigeon Restaurant in Portland.
Breakside Oui, Chef is has just released on draft. 22oz Bottles in June.
Style: Farmhouse Ale (w/ Fennel Seed, Fennel Pollen)
Hops: Cascade
Malts: German Pilsner and Spelt, Crystal 15L
Release: Draft (Current), 22oz Bottles (June, 2015)
6.9%ABV, 34 IBU