The first Lips of Faith releases in 2013 are now arriving. Heavenly Feijoa Tripel, a collaboration with Montreal's Dieu du Ciel! is ready to kick off your new year. Heavenly is brewed with Coffee cherries, dates, feijoa and hibiscus.
Heavenly Feijoa Tripel combines Dieu du Ciel!'s love of hibiscus flowers with New Belgium's passion for strange and worldly fruit. Feijoa, also known as pineapple guava, has a sweet, aromatic flavor, which makes the aroma of Heavenly Feijoa Tripel luscious and tropical. The beer has Belgian yeast and Nelson Sauvin hops, combining to make a sweet fruit taste, mild spicy tones and a sharp bite. Hibiscus adds a cranberry tartness and an ambrosial quality to the color.
Style: Tripel (w/ Feijoa, Hibiscus, Coffee Cherries)
Availability: 22oz bombers, Draft
Arrival: January, 2013
9% ABV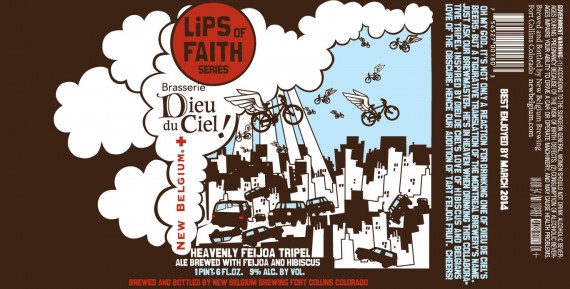 I spoke with New Belgium brewmaster Peter Bouckaert back in October, and he revealed a new collaboration with Dieu du Ciel in Montreal, Canada. The two breweries are creating a new Lips Of Faith beer featuring feijoa and hibiscus.
OH MY GOD. It's not only a reaction for drinking one of Dieu De Ciel's beers, but a figurative translation of the Montreal Brewery's name. Just ask our brewmaster, he's in heaven when drinking this collaborative triple, inspired by Dieu de Ciel's love of hibiscus and Belgians love of the obscure, hence our addition of tart feijoa fruit. Cheers!
Style: Tripel (w/ Feijoa, Hibiscus)
Availability: 22oz bombers, Draft
Arrival: Early 2013
9% ABV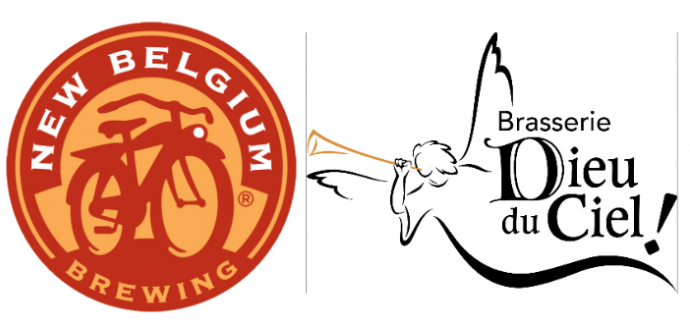 Peter Bouckaert mentioned to me in during Atlanta Beer Week that he will be travelling to Quebec in December to collaboration with Dieu Du Ciel. The brewing teams are creating a beer brewed with feijoa, a sweet tropical fruit. (Pictured below).  Look for this collaborative release a part of the Lips Of Faith Series by New Belgium in early 2013.