Topic Archives:
Dill Pickle Brine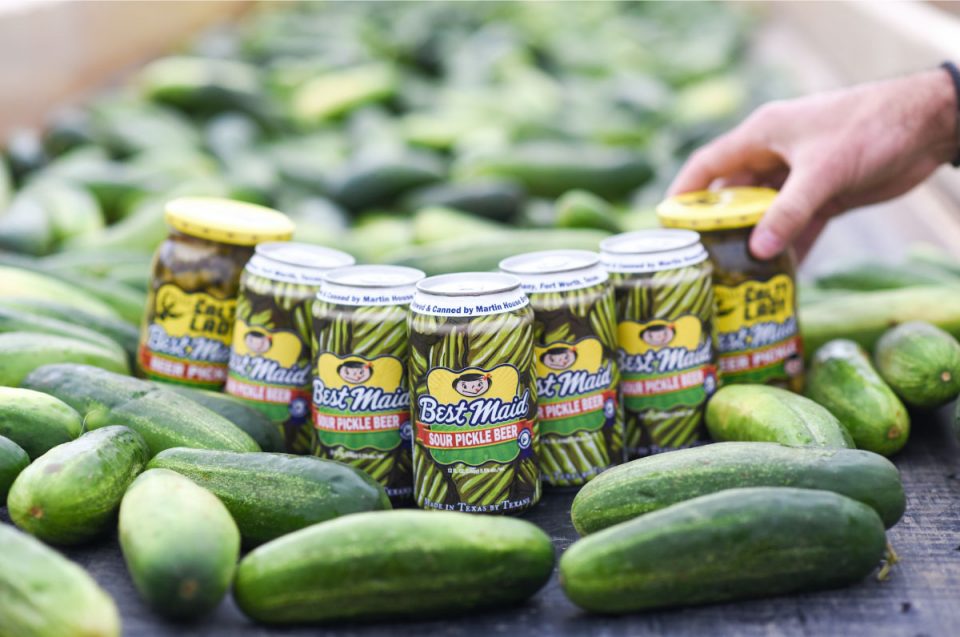 Martin House Sour Pickle Beer is back in action at the Texas brewery. This time for good.
Back in August, the Fort Worth-based brewery partnered with nearby Best Maid Pickles on a pickle/pickle collaboration. Martin House used their Salty Lady Sour Gose and incorporated Best Maid's dill pickle brine in the brewing process. Additionally, Best Maid created a craft beer pickle modeled after Martin House's gose.
The end result is a refreshing and pickle-y sour/salty combination that will certainly hit the spot during these hot summer days.
The brewery also has limited variants of this pickle beer, which include Bloody Mary, Xtreme Hot, Xtreme Sour.
Martin House Sour Pickle Beer is available in 12-ounce cans and draft.
Style: Gose (w/ Dill Pickle Brine)
Availability: 12oz Cans, Draft. Year-round Release.
Debut (Draft): August 2019
5.5% ABV
Image: Martin House