Topic Archives:
Der Biergarten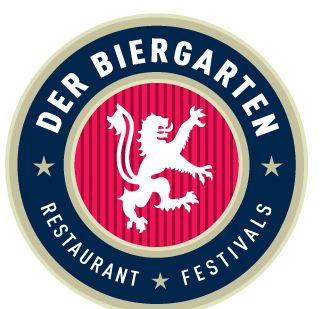 Beer gardens originated in Bavaria somewhere during the 19th century.  During this time,  dark lagers were in fashion.  King Ludwig I of Bavaria issued a degree that these dark lager beers had to be brewed in the cold months. (Lagering requires colder temperatures than top fermenting ales do.)  As the weather turned warmer, these lagers still required colder temperature to maintain freshness and flavor.   Refrigeration as we know it was still many years away.  As a result, breweries dug beer cellars along the Isar River in order to keep the beer cold.  As an added step, trees were planted over thehe cellars to keep the cellar a few degrees cooler.
In natural progression the beer cellar became more than a storage space.  These dark lagers were served from the cellar.  Tables and chairs were set up under the trees above the beer cellars and thus the beer garden was born.  King Ludwig I (aka Crazy King Ludwig) issued a decree that food cannot be served by the beer garden, causing the patrons to bring their own food.  While Ludwig's decree is no longer in force, it is still a common practice for patrons of beer gardens in Germany to bring in their own food.
Atlanta gets it's own beer garden Wednesday! Der Biergarten opens its doors at 300 Lucky Street downtown Atlanta featuring a German flair that was lacking in the downtown scene.  Expect authentic German beer and food (Brats and wursts, strudels, pretzels etc.)  Der Biergarten is is 7,000 square feet with flat panel tvs.   More importantly a big German beer list:
Warsteiner Pilsner
Warsteiner Dunkel
Warsteiner Oktoberfest
Paulaner Hefeweizen
Paulaner Octoberfest
Pilsner Urquel
Konig
Spaten Lager
Spaten Optimator
Spaten Oktoberfest
Tucher Hefe
Franzikaner Dunkel
Weihenstephaner Hefeweizen
Bottles:
Paulaner Salvator
Weinstephaner Original
Beck's Lager
Tucher Dunkel
Hacker-Pschorr Weisse
Hacker-Pschorr Edel
Paulaner Hefe
Schneider weisse
Ayinger Brau-weisse
Aventinus
St. Pauli Girl
In addition – Look for offerings from Belgium, Ireland, Spain, Italy, and Canada plus a host of domestics!
Der Biergarten
300 Marietta Street
Atlanta, GA 30313
Twitter: @DerBiergarten