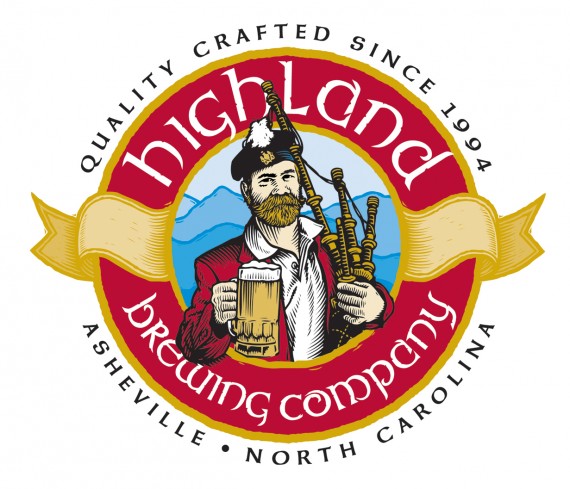 A few weeks ago, BSJ mentioned that Highland Brewing is working on a summer ale.  Unveiled today, it's dubbed Razor Wit.    This witbier is Highland's take on the style, brewed with ginger, grains of paradise, and cumin, in addition to the traditional coriander and orange peel.
"I love the ginger," said head brewer Joey Justice. "Ginger can dry the beer out, and grains of paradise are sort of hot, so we started with a slightly sweeter base and more body to compensate for the spices."
There's a lot of flavor in this summer beer.  When you're brewing with spices, it's tricky.  Boil the spices, you could get off flavors.  Heating/warming gently is the way to go.
"We ground the spices, heated them in water to simulate what would happen in the boiling process, and dosed each one in a neutral beer," said Justice. "We identified the flavors we got from each spice… and talked about how they would work together."
Balance of flavors is key here.  Nothing extreme. Just flavorful and complex.  Razor Wit, like Little Hump, and Cold Mountain is named after a North Carolina mountain.
Style: Witbier
Hops: Hallertau Mittelfruh, Mt. Hood
Spices: Coriander, Ginger, Sweet & Bitter Orange Peel, Seeds of Paradise, Cumin
5% ABV, 25 IBUs
 For all seasonal events and hikes, Highland partners with the Southern Appalachian Highlands Conservancy (SAHC). They work to protect the NC and TN Appalachians — the world's oldest mountains — including their unique plant and animal habitat, water, farmland and scenic beauty that is vital to Highland and the Asheville area.