Topic Archives:
Crooked Stave Origins Series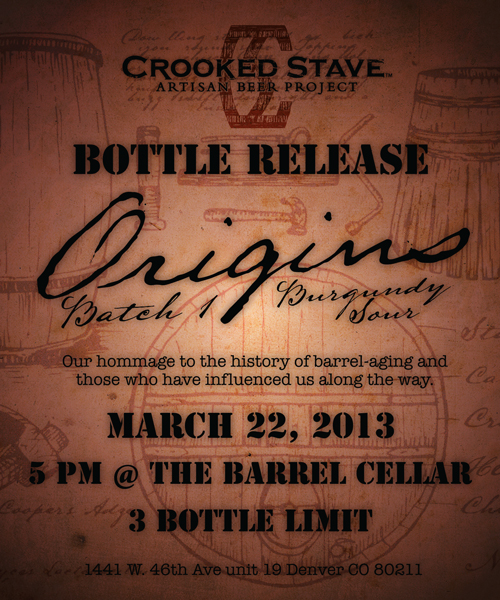 Crooked Stave Artisan Beer Project will release the  first batch of Origins bottles on March 22. The release honors Colorado Craft Beer Week.
Origins is our hommage to the history of barrel-aging and those who have influenced us along the way. This Burgundy Sour Ale is made up of two blends, the first sitting in French Oak barrels for two years, and the second for one and a half years.
Style: American Wild Ale (Wine Barrel Aged)
Availability: 22oz bottles. 3 Bottle Limited
Arrival: March 22, 2013