Topic Archives:
Cochineal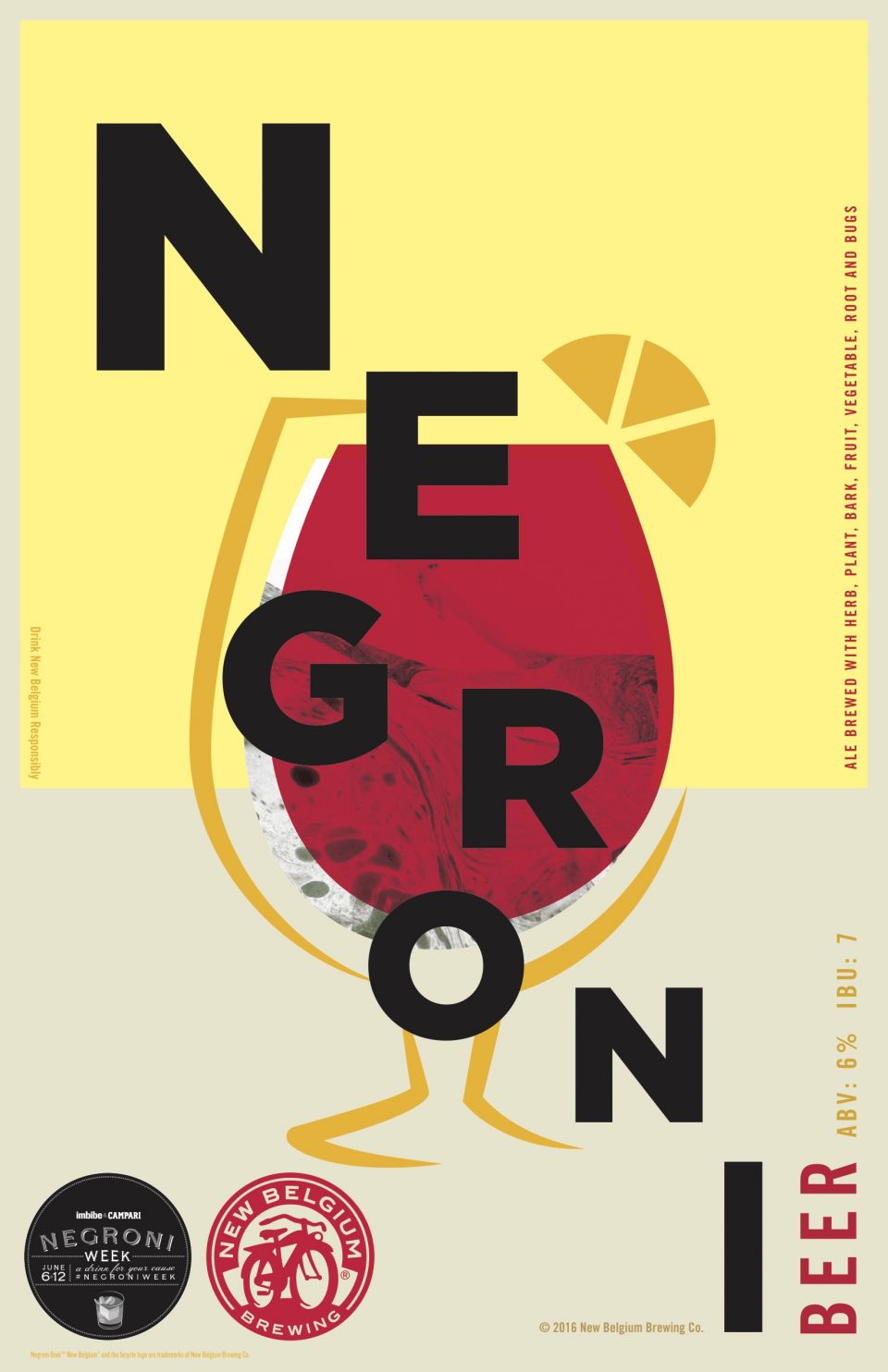 In case you aren't hardcore into cocktails, it's officially Negroni Week. June 6-12 are dedicated to the Negroni cocktail, made of just three ingredients – Campari, Gin, and Vermouth. (Despite celebrating booze, the week has great charitable intentions around the U.S.) New Belgium Negroni Beer, a new beer designed to taste like the cocktail, is making appearances this week as well.
Making a beer taste like a Negroni takes a little finesse. Gin is very herbal, Vermouth is a fortified wine infused with botanicals, campari follows suit. A beer to match that profile took a little more than hops and malts.
The base of New Belgium Negroni Beer starts simple, with pale malt and Nugget hops. From there, it's gets weird/good. A host of ingredients are added, including Seville orange peel, mandarin orange juice, licorice, Indian coriander. That's the end of list of things you might have heard of.
Next there's horehound, an herb used in natural cough drops, Birchwood bark, which gives drinks like Birch Beer it's herbal flavor, quassia root apparently tastes a bit like licorice and used for bitters, and cochineal. Cochineal is an insect. Yes, a bug. A creepy crawly.
Cochineal has historically been used to dye fabrics. The bug gives this beer a reddish tint. (Also, it's basically harmless, alive, dead or drunk off it's legs in your beer. ) All those ingredients help recreate gin and campari flavors.
From there, the beer is blended with New Belgium Blackberry Barleywine, and infused with toasted oak spirals in order to recreate the vermouth flavor.
New Belgium Negroni Beer is a draft only offering this week in select cities. Best best on finding this concoction? Check with your favorite cocktail spot.
Style: Herb/Spice Beer (w/ Orange Peel, Licorice, Coriander, Quassa Root, Cochineal, Birchwood Bark, Oak Aged.)
Hops: Nugget
Malt: Pale
Availability: Draft only. Select cities
Release: Week of June 6th, 2016
6% ABV, 7 IBUs